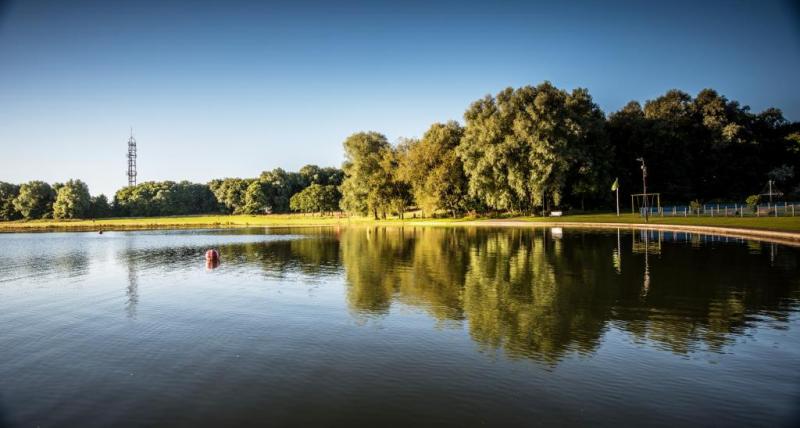 11 September 2020 - 11:14am
Plans for major investment across North Tyneside are set to go before Cabinet.
North Tyneside Council has already achieved a number of major regeneration milestones in recent times, with further work currently continuing all around the borough, and ambitious plans for even more to come.
Millions of pounds have been earmarked for several regeneration projects as part of the Ambition for North Tyneside strategy, which outlines how the council hopes to help shape each part of the borough and make sure it is fit for the future.
It builds on the Elected Mayor's and Cabinet's promises to the borough for the next four years through the 'Our North Tyneside Plan', which aims to make sure everyone is ready for school, work and life, cared for, healthy and safeguarded, and that the area is a great place to live, work and visit.
A report going to Cabinet on Monday 21 September sets out what has been achieved over the last 18 months, what is currently planned and what will happen next subject to funding.
It outlines how £2million of annual funding earmarked for the strategy – alongside funding from the North of Tyne Combined Authority, the North East Local Enterprise Partnership, Government and the private sector - will be spent.
As part of the Ambition strategy, a number of major achievements have already been made, including the major £6million flood alleviation project at Killingworth Lake and the revamp of Forest Hall shopping area.
The Killingworth Lake scheme, in partnership with the Environment Agency, involved reshaping parts of the site and introducing new planting to improve it for visitors and make the drainage more sustainable.
Further investment in the facilities is also planned to boost visitor numbers and create more opportunities and activities including a Multi-Use Games Area, a new café and a health and fitness trail.  
Forest Hall Shopping Centre underwent a £600,000 makeover which was completed in April 2019. Working with the community and businesses the area was transformed and has sparked further investment from the private sector.
Work is also ongoing to develop a new vision for Segedunum in Wallsend with Tyne and Wear Archives and Museums.
Specialist advice was sought from renowned designers Hemingway Design to identify ways to grow the visitor offer and this is now being worked up into a comprehensive 15-year masterplan.
The report also reveals future proposals to regenerate other areas, including a plan to improve parts of the wagonway network and proposals to complete the refurbishment of Whitley Bay's Northern Promenade in three phases over the next five years.
The much-loved waggonway routes form part of the wider Public Rights of Way Network, spreading out from the former mines from Seaton Burn they continue through the borough. They have been successfully turned into popular equestrian, walking and cycling tracks and were particularly valuable and well-used during the lockdown.
Plans for the network include making sure it is easily navigated and connected with comprehensive signage and digital maps, improved surfacing and bringing the story of the waggonways to life for those using them.
Elected Mayor Norma Redfearn CBE said: "We have already achieved a great deal throughout the borough in recent years and we're continuing to do more to keep North Tyneside a great place to live, work and visit.
"As a council we're all about ambition and nowhere is left out in our plans – we want to keep achieving and striving to do better and better.
"I'm delighted to see the progress that's already been made and I'm really looking forward to seeing how our ambition shapes the future and I know our residents feel the same way. There's no doubt it's been a tough year but through our ambitious proposals there's every reason to look to the future in North Tyneside."
To view the agenda and reports for Cabinet on 21 September click here.
About the Ambition for North Tyneside plan:
The plan looks at all four parts of the borough – the South West, the North West, the North East and the South East.
The South West area around Wallsend, including the communities who live in Howdon, Willington Quay, Hadrian Park, High Farm and Battle Hill.
The North West including Benton and Longbenton, Forest Hall and Killingworth, Dudley, Weetslade, Burradon, Camperdown and Fordley.
The North East area around Whitley Bay, including Monkseaton and Earsdon, Shiremoor, Backworth and West Allotment.
The South East area around North Shields, including Cullercoats and Tynemouth, Chirton and Percy Main.
It considers what each area needs, what the council is trying to achieve with those communities, what has been delivered over the last 15 years, what is being done now, what will happen next and what will be done if and when it is possible.
It outlines ways to improve transport links and connectivity from town centres to other parts, redevelop unused buildings, create more and better jobs and develop sustainable communities, meet housing needs, continue to attract visitors and investment and close the gap in life chances by tackling working poverty.
This is on top of various schemes already completed or currently underway such as flood prevention work, building new housing – including affordable – and schools, and improvements to the transport network.