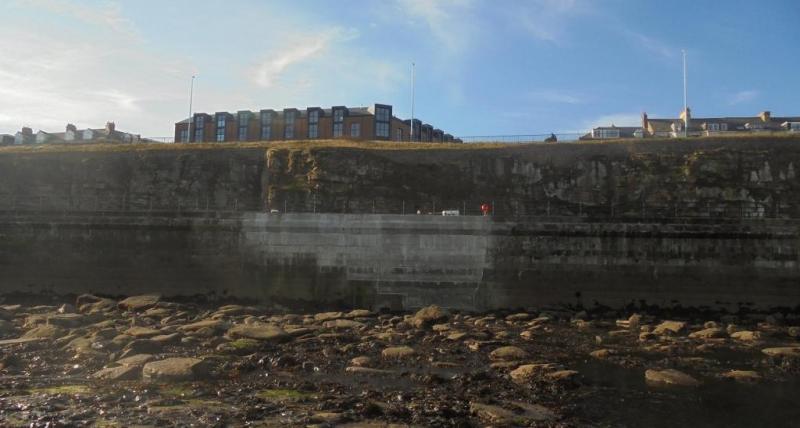 Work to strengthen a vital sea defence has been completed.
Southern Promenade in Whitley Bay has reopened to the public following the completion of the complex and challenging project.
The redundant stairwell on the promenade has been infilled with concrete to create a continuous seawall, which will help reduce the risk of future storm damage.
Delivered on time and within budget, the works were carried out for North Tyneside Council by its strategic partner Capita.
It is part of the authority's Ambition for North Tyneside strategy, which sets out how it hopes to help shape North Tyneside and make sure it is fit for the future.
It builds on the Mayor's and Cabinet's promises to the borough for the next four years through the 'Our North Tyneside Plan', which aims to make sure everyone is ready for school, work and life, cared for, healthy and safeguarded, and that the area is a great place to live, work and visit.
Throughout the Southern Promenade project, the team faced many challenges due to the stairwell's complex coastal location. It required the careful coordination and expertise of the construction team to work around high tide and the ever-changing weather conditions.
Cllr Carl Johnson, cabinet member for Environment and Transport, said: "These strengthening works will help secure the long-term future of this important sea defence in Whitley Bay.
"It's important we safeguard our coastline, so it continues to be a popular location for residents, visitors and businesses.
"This is part of ambitious plans for the whole of North Tyneside and builds on the success of our multi-million-pound investment in revitalising the coast at Whitley Bay."
As part of the coastal regeneration the iconic Spanish City has been transformed into a high-quality fine dining venue, both Central Lower Promenade and Northern Promenade have undergone major repairs and upgrades and a number of high-quality housing developments have been delivered.
The Southern Promenade scheme was funded by the Environment Agency.