You are here
Dangerous devices seized
Dangerous devices seized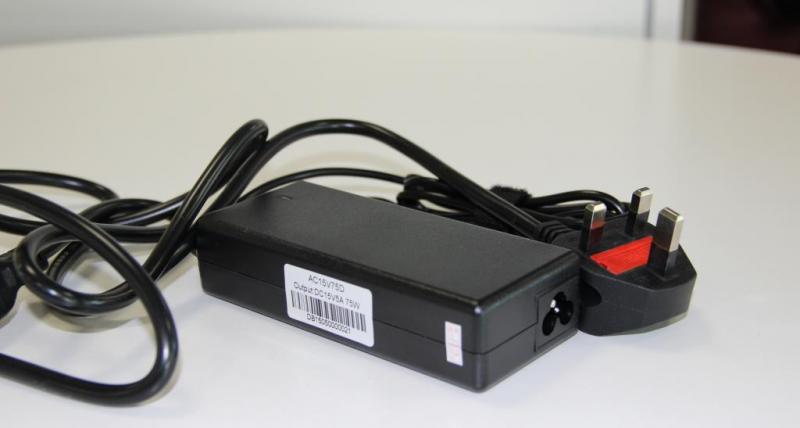 Thousands of dangerous electrical items imported by a North Tyneside business have been stopped from going on sale following work by trading standards officers.
The National Trading Standards Safety at Ports and Borders Team were concerned about the safety of 2,988 laptop chargers, which had arrived at the Port of Felixstowe.
They alerted trading standards officers within North Tyneside Council as the devices had been imported from China by a North Shields-based firm that was trading over the Internet. 
North Tyneside trading standards officers visited the premises where they found further laptop chargers. Samples of the products were tested at the Tyne and Wear Trading Standards Joint Committee Laboratory at Gateshead and were found to be unsafe leading to another 184 being seized.
The chargers breached safety regulations because there was inadequate insulation between the circuit and its casing plus its three pin plug casing was not of sufficient size. Both faults greatly increased the risk of electric shock. All 3,172 laptop chargers will be destroyed. 
The owner of the business is now attempting to source laptop chargers from a new supplier and has agreed to work with the trading standards team to ensure they are safe.
The trading standards service is delivered on behalf of North Tyneside Council by its partner Capita. 
Alan Burnett, Trading Standards and Licensing Group Leader, said: "Protecting consumers from harm is our top priority. 
"Through working closely with national trading standards colleagues, we have prevented thousands of unsafe laptop chargers entering the market.
"This is an ongoing investigation. While we will always prosecute where necessary, on other occasions we will explore whether we can work with the particular business. 
"In this case, the company owner has cooperated fully with us and has provided an undertaking to have electrical products he imports in future tested by an independent test house in the UK. Trading Standards will continue to monitor these products to ensure the business is compliant with consumer safety laws regarding the goods it sells"
The charity Electrical Safety First has produced the following advice when buying plug-in chargers:
Plug pins
Check that there is at least 9.5 mm between the edge of the pins and the edge of the charger (9.5 mm is about the width of a ballpoint pen). If the distance between the edge of the pins and the edge of the charger is less than 9.5 mm, there is a risk of electric shock when plugging in and unplugging the charger from a socket.
Plug the charger into a socket but don't switch it on or connect it to your appliance. 
Does it plug in easily? If the charger does not easily plug into a socket, the pins may be the wrong size or length, or the distance between the pins may be wrong. If pins do not fit properly into the socket, overheating, arcing and mechanical damage can occur to both the socket and the charger, which can be dangerous.
Markings
Look for a manufacturer's brand name or logo, model and batch number.
Check for a CE mark.
Check that the output voltage and current ratings marked on the charger and your electrical device are the same.
Do not rely on a CE mark alone as a guarantee of safety – it's simply a declaration by the manufacturer that the product meets all the safety requirements of European law, but they can be easily forged.
Warnings and instructions
Adequate warnings and instructions must be provided. As a minimum, user instructions should provide information on conditions and limitations of use, how to operate the charger safely, basic electrical safety guidance and details of how to safely dispose of the charger when it is no longer required.
ENDS 
Notes to editors:
Capita Local Government, part of Capita plc, is dedicated to delivering outsourcing and professional services to the local government market and responsible for operating all of Capita's major local government and education partnerships. Employing over 8,000 people, Capita Local Government delivers a wide range of specialist services, including customer management, property development and regulatory services, educational transformation and support services and back office processing. Capita Local Government can also draw on specialist capabilities, such as ICT, HR and payroll from across the wider Capita group, to ensure the very best market knowledge and outcomes are achieved for customers.
In November 2012 the company entered into a partnership with North Tyneside Council to deliver a range of technical services: engineering; property; planning; building control and public protection