You are here
Funding to help make a splash in North Tyneside
Funding to help make a splash in North Tyneside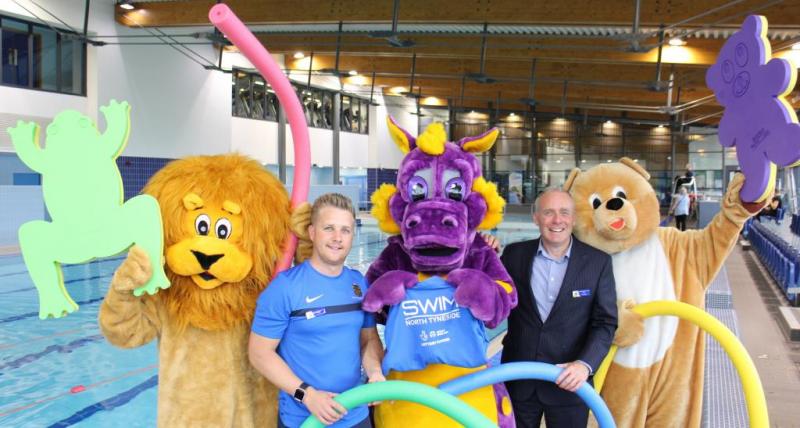 North Tyneside residents are celebrating after the borough's leisure centres were awarded a funding boost by the National Lottery. 
As part of Sport England's Swim Local project, the authority was awarded £198,214 of National Lottery funding, which will allow it to further improve the customer experience for swimmers in North Tyneside leisure centres. 
A number of projects will see a share of the funding, with a portion going towards new marketing campaigns and increasing awareness of the borough's top quality facilities to residents.
This comes after recent resident surveys suggested that one in five residents weren't aware of the facilities available at Hadrian or Lakeside leisure centres. 
With the number of people swimming in decline across the country, North Tyneside Council is joining in with the Swim Local project to encourage residents of all ages to take advantage of the excellent facilities available and the health benefits that come from swimming.
Currently in North Tyneside, both over 60s and the number of families who go swimming are lower than the national average. To encourage attendance, leisure centres will be providing free activities such as open days and family swimming sessions across the borough. Free Swim Friday's will be launched for residents over the age of 60.
There will be new equipment, such as hairdryers and improved baby changing facilities at all sites to improve the customer experience when swimming.
The funding will also see an extension of the car park at Waves, in Whitley Bay, after the centre's popularity lead to problems with visitors finding a space, a number of visitors highlighted the issue as one of the reasons they didn't visit as often as they would like to.
The expansion will see 20 new spaces made available, increasing access to the centre and ensuring that residents can visit without worrying about getting a space.
Speaking on the new funding, Cllr Eddie Darke, cabinet member for Leisure, Culture and Tourism, said: "It's fantastic that we have been awarded this new funding that can go towards helping us improve the experience for people using our swimming facilities in North Tyneside.
"Swimming is a great way to keep fit and this funding boost will help us to improve our already fantastic facilities.
"I'd like to say a big 'thank-you' to all the National Lottery players for giving us this opportunity and I'm looking forward to seeing our residents reap the rewards."
Lisa O'Keefe, Sport England's Director of Insight, said: "Sport England is proud to be providing funding and support to North Tyneside Council to help more people get active through swimming. 
"A lot of research has gone into the development of the Swim Local projects to make sure we're giving the local community what they want and need. We know swimming is one of the ways many people prefer to get active. At Sport England we want everyone to enjoy the benefits that exercise brings, and hope people in North Tyneside take advantage of the exciting new swimming opportunities in the area."
Sport England is investing in a range of Swim Local pilots across the country to test different ways to increase swimming participation.  The pilots will test out a number of approaches to improve the customer experience and increase the take up of swimming in the area that each pilot pool serves.   
To find out more about any activities taking place at your local leisure centre, visit www.northtyneside.gov.uk or contact the centre via phone or email.
Sport England is a public body and invests more than £300 million National Lottery and government money each year in projects and programmes that help people get active and play sport.
It wants everyone in England, regardless of age, background, or level of ability, to feel able to engage in sport and physical activity. That's why a lot of its work is specifically focused on helping people who do no, or very little, physical activity and groups who are typically less active - like women, disabled people and people on lower incomes.
ENDS