You are here
All aboard! Plans for new seaside land train revealed
All aboard! Plans for new seaside land train revealed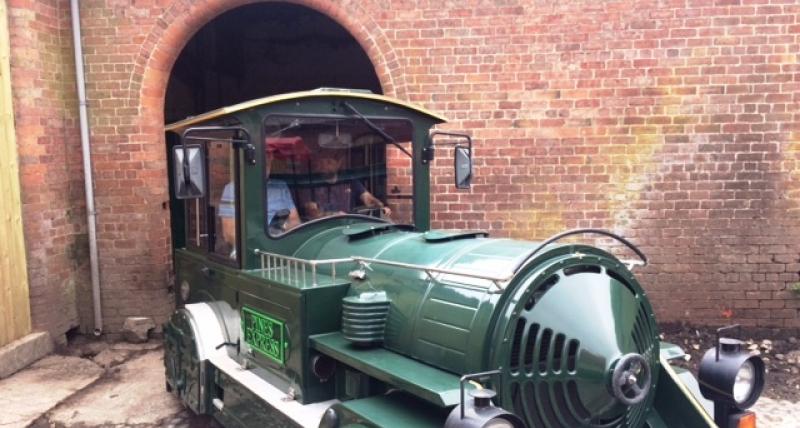 Plans for a new land train which will run along North Tyneside's stunning coastline have been revealed.
Tynemouth-based Cygnet Events, in partnership with North Tyneside Council, will be operating the exciting new attraction.
It comes after the council recently invited expressions of interest from potential operators as part of its £36m Seafront Master Plan.
The land train will take passengers on a journey from the Spanish City Dome to St Mary's Lighthouse.
It will include stops at Whitley Bay Mini Golf, the Rendezvous Cafe, Whitley Bay Playhouse, Waves Leisure Centre and the recently-refurbished Briar Dene pub and restaurant.
Leanne Nicholson, Managing Director of Cygnet Events, said: "The North Tyneside land train will be an excellent asset for the borough - it will allow visitors to see and appreciate the splendor of our coastline and connect to the long and rich history that the coastline offers. We cannot wait to get started."
Children from all North Tyneside first and primary schools are being invited to take part in a 'name the train' competition.
The winner of the competition, which is being sponsored by Mister Woods Coffee Shop in Tynemouth, will scoop free ice cream for them and their class.
A short trial will take place before the train is officially launched with the prize-winner at their school and North Tyneside's Elected Mayor Norma Redfearn.
Mayor Redfearn said: "I'm absolutely delighted to see this new land train on the way and I'm confident it will complement the exciting work going on all along the coast as part of our Seafront Master Plan.
"This is something people want at the seaside and I'm sure many families will really enjoy taking a trip on the train while taking in the amazing views and stopping off to visit all the other fantastic areas along our beautiful seafront.
"The trial we ran in 2015 was a huge hit with thousands of people jumping onboard and leaving fabulous feedback and I have no doubt that this new venture will prove equally as successful and I wish the new operators well."
Members of the public will be able to hop on board this August with one-way adult tickets costing £2 or £3 return, one-way child's tickets are £1.50 or £2 return.
Further information about the land train is available at www.cygnetevents.com, or follow @cygneteventsltd on Twitter and search 'Cygnet Events' on Facebook.
Find out more about the Seafront Master Plan at http://my.northtyneside.gov.uk/category/642/coastal-regeneration