New Chairman appointed to North Tyneside Business Forum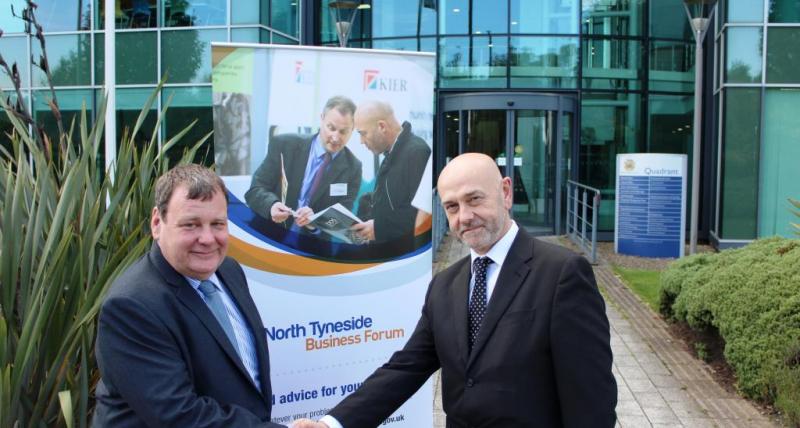 4 September 2017 - 11:40am
North Shields businessman David Bavaird has been appointed Chairman of North Tyneside Business Forum after four years on the organisation's management committee.
David Bavaird, a director of North Shields-based Engaging Pathways, has worked in finance, logistics and project management for over 20 years and brings a wealth of experience to the role. He is also the Chair of North Shields Chamber of Trade and Commerce and sits on a number of boards of education and third sector organisations.
North Tyneside Business Forum brings together businesses in all sectors from across the borough to increase collaboration and create a supportive environment that encourages business growth. It acts as a link between North Tyneside Council, local businesses and chambers of trade, as well as between the education, community and third sectors.
David Bavaird will head up a management committee of around 15 business people who work alongside North Tyneside Council to facilitate North Tyneside Business Forum. Commenting on his appointment, David said: "I am delighted to take up this important appointment. The Forum plays a vital role in ensuring North Tyneside has a growing and sustainable business community, and that businesses can access opportunities to work together.
"I look forward to working with members to help them grow their businesses and, in turn, the economy of North Tyneside."
Paul Buie, Head of Business and Economic Development for North Tyneside Council, said: "The North Tyneside Business Forum is an essential organisation for driving forward business growth and economic prosperity in North Tyneside. David has the experience, knowledge and passion to deliver its dynamic vision and I am very pleased to welcome him aboard as Chair."
North Tyneside Business Forum has over 800 active members and hosts a regular programme of information events and networking opportunities. It also provides signposting to a range of support services for businesses looking to grow their enterprises.
The next Business Forum information and networking event is the North Tyneside Business Exhibition on Wednesday 18 October from 4-7pm at TyneMet College. The focus of the event is finding finance and support for business and will feature speakers from the Bank of England, Santander, Virgin Start Up and RSM.
For more information, visit www.northtynesidebusinessforum.org.uk or call 0191 643 6000.