Hundreds of opportunities at annual jobs fair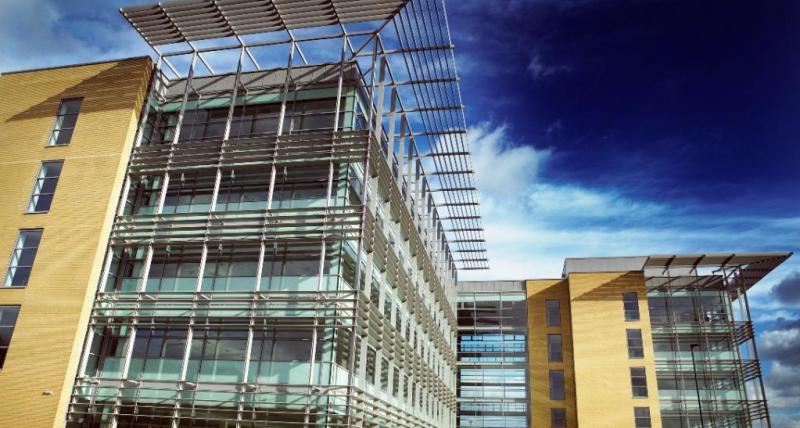 11 September 2017 - 12:08pm
Jobseekers can find out about over 1,000 hundreds of employment opportunities at an annual jobs fair in North Tyneside.
Sponsored by Utilitywise, this year's Cobalt Jobs Fair takes place on Thursday 21 September and will showcase the various opportunities available at the park.
Cobalt Park features major employers such as Accenture, Santander Geoban, EE, Leeds Building Society, P&G, Newcastle Building Society, Engie, NHS, Perfect Image, DXC Technology, DWP and Northumbria Police.
Information and recruitment for a range of vacancies within IT, finance, sales, customer service and public sector will be available.  There will be entry-level roles and senior positions on offer, as well as apprenticeship, graduate and training opportunities.
Social workers from North Tyneside Council's children and adult social care teams will also have a stall at the jobs fair.
Last year's jobs fair attracted over 1,600 people who travelled from all over the region to attend. 
Elected Mayor Norma Redfearn said: "We have such a thriving jobs economy here in North Tyneside and it's great to see people come from all over the North East to see the variety of jobs we have on offer in our borough.
"The Cobalt Jobs Fair is a fantastic opportunity for some of the borough's biggest employers to showcase the opportunities available and I'd encourage any jobseekers to come along and see what's on offer."
Cobalt Park has a strong community feel and offers a full range of facilities, including The Village Hotel, Starbucks, Greggs and Tesco.  In addition, everyone working at Cobalt can exclusively access the MORE Card which provides fantastic money saving offers across the region plus a calendar of events.
Free transport will be available to and from Cobalt Park on the day, courtesy of Advanced Industrial Solutions (AIS).
Pick-up points and times as follows:
• Wallsend Job Centre - 10.30am and 11.30am
• Howdon Library – 10.40am and 11.40am
• Meadows Community Centre – 10.50am and 11.50am
Return journeys will leave between 12pm and 1pm.
Notes to editors:
Over the last 16 years Cobalt has been a key component in the regeneration and economic development of the North East. 
1. Cobalt is home to 20 major occupiers, across multiple sectors: IT, Financial Services, Utilities, Renewables & Public Sector including some of the largest names in the corporate world. 
2. 9 occupiers have taken additional space since occupation which account for over 50% of the overall lettings, Accenture. EE, DXC.Technology, P&G, North Tyneside Council, DNV-GL, Newcastle Building Society, Morrison Data Services & Siemens Gamesa.
3. Highly successful, 90% let.
4. Current workforce 14,000
5. Largest office park in the UK, at over 2 million sq ft.
6. Employment catchment of over 1.1 million people.
7. 12 direct bus services covering 40 key destinations across the region, with express services connecting to Newcastle City Centre in only 15 minutes, 1,000 buses a day serve Cobalt.
8. Unrivalled staff benefits package MORE Cobalt & on-site amenities.
9. Data Cobalt's Stellium Datacenters, the largest purpose-built facilities in Europe comprising of three Tier III+ datacenters, benefiting from access to broadband fibre optic network
10. Cobalt Business Exchange is the largest service office accommodation in the UK.