You are here
Parkrun at the Rising Sun
Parkrun at the Rising Sun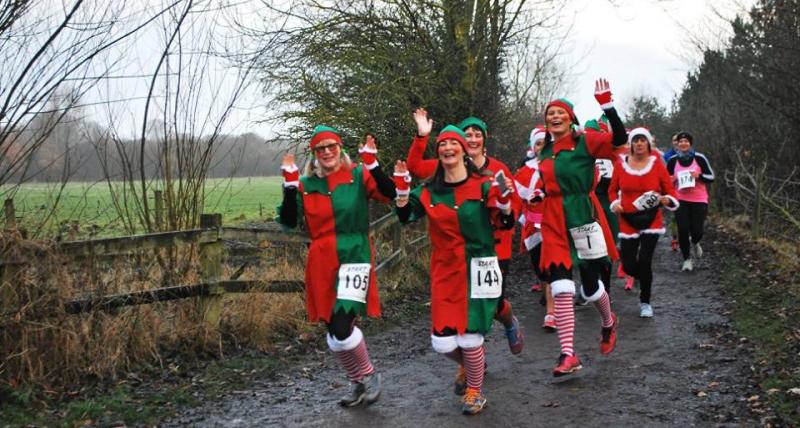 14 December 2017 - 3:11pm
Santas, elves and reindeer will be among the runners at the regular Saturday morning parkrun at Rising Sun Country Park in Benton, on 23 December.
The last run before Christmas will see a change to the usual format – with a special Christmas theme and regular runners and novices alike being encouraged to come along and join in the fun.
The event starts at 9am and the 5km route is through the beautiful Rising Sun Country Park. Participants can walk or jog the course; and children are welcome to join in too, accompanied by an adult
Fancy dress is optional, with prizes for the best costumes for both adults and children; and all children will also receive a free bag of reindeer dust as a treat to put out for Santa's reindeer on Christmas Eve.
Last year's event saw over 300 people taking part and organisers are hoping that this year's event can be even bigger. 
There's no need to book in advance, simply turn up on the day and join in. If driving, participants are asked to park in the overflow car park at the adjacent Asda store. The nearest Metro station is Palmersville.
All event marshals at the run on 23 December are participants from North Tyneside Council's Run North Tyneside, who are hoping to encourage people to try the route with family or friends and then perhaps go on to join in the regular Saturday morning parkruns.  For more info about volunteering on the day, email sport@northtyneside.gov.uk.
parkruns are held regularly across the world, with hundreds of thousands of people taking part every week.  They are free, timed 5k runs, which are open to everyone and are safe and easy to take part in. Visit www.parkrun.org.uk to find out more.