You are here
Youngsters angling for new career path
Youngsters angling for new career path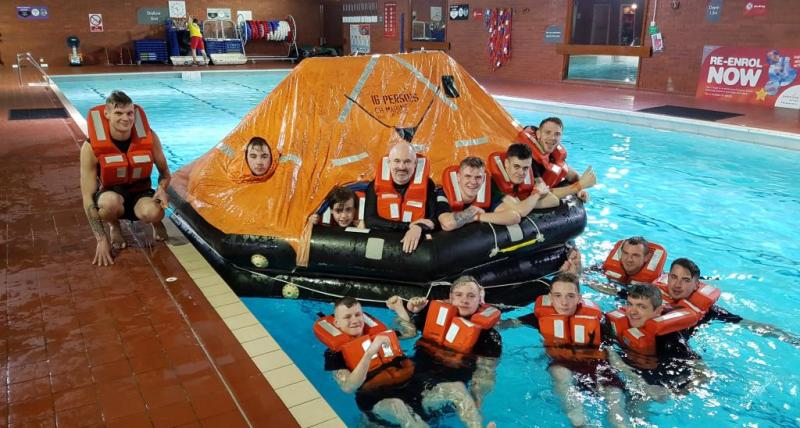 Aspiring fishers reeled in the opportunity of a lifetime as they were welcomed on to an exclusive programme.
North Tyneside Council's Employment and Skills team, in partnership with Generation NE and Whitby Fishing School, has supported a group of seven young people into a seafishing pathway that gives them the chance to land jobs in the fishing industry.
Following a rigorous interview process where only 40 applicants are accepted, the group will now join the latest cohort of new recruits undertaking the mandatory Sea Fish Industry Authority programme.
The programme will include courses such as sea survival, fire fighting, first aid and health & safety for new entrants, communications, candling and stowing the catch, maritime employment, navigation & watchkeeping, anchoring and mooring, construction and repair, maritime security and vessel stability. 
Elected Mayor Norma Redfearn, CBE, said: "It's fantastic to see these young people so enthusiastic to learn about and find their way in North East's prosperous fishing industry.
"Our fishing communities are absolutely vital to our local and wider economy and I'm delighted that we have been able to support these young people as we look toward the next generation of fishers."
Whitby Fishing School Chief Executive Anne Hornigold added: "New entrants are the lifeblood of the industry.  We need to ensure that the fishing fleet can access the fresh young talent and skills needed to make it an effective industry. It is hugely important to our coastal communities and local skippers are working with us in close partnership to ensure fishing continues to be a viable way of life for many generations to come."
Following the classroom phase of the course, the students will be assigned a local fishing skipper in North Shields, where they will be put through their paces with the hope of securing full-time employment at the end of it.
To find out more information about the course, visit www.seafish.org. For further details about North Tyneside Council's Employment and Skills team and how they could help you find work, call (0191) 643 2288 or email employability.skills@northtyneside.gov.uk
ENDS