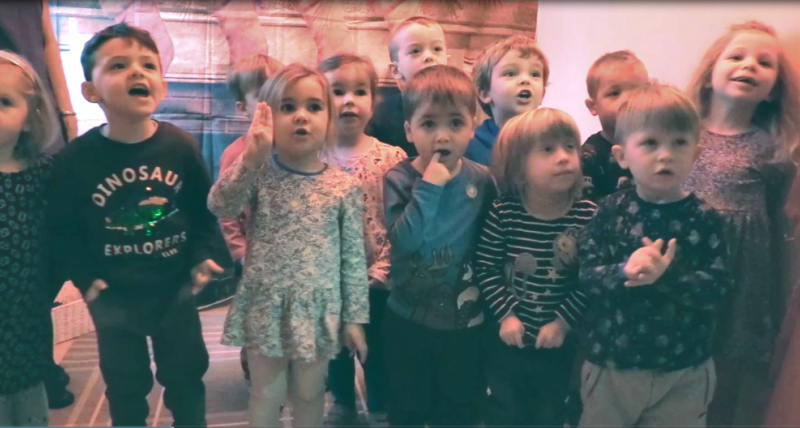 14 December 2018 - 1:53pm
A member of staff at North Tyneside Council has helped saved Christmas for a local nursery.
Customer Services Agent Liz Devlin came to the rescue after a bag of clothes containing nativity costumes belonging to children at Tynemouth Nursery was accidentally thrown out with the rubbish.
The nursery called the council asking if it was possible to track down the bin lorry that collected the bag but despite a search it couldn't be found.
But the council later called the nursery back to say they had just the person who could help.
Liz explained: "When I heard about what had happened to the children's nativity costumes I didn't think twice about offering my help.
"I have been sewing for many years and it's something I really enjoy doing so the prospect of creating 10 little costumes in a short space of time wasn't too daunting!
"It was worth all the effort when I saw the children's beaming faces when they got their new costumes and the nursery have been so grateful – it's lovely to hear them say that I've saved their Christmas and I would certainly do it again in a heartbeat."
Norma Redfearn CBE, Elected Mayor of North Tyneside, said: "I am absolutely delighted to hear that Liz gave up her time to come to the aid of children and staff at the nursery.
"I am extremely proud and this just shows how dedicated and selfless our staff are and we will always go the extra mile to help our residents – young and old – when we can. I'd like to wish everyone at the nursery a very Happy Christmas from all of us at North Tyneside Council."
The contact centre is delivered in partnership with Engie.