You are here
The little version of Whitley Bay every parent should know about
Main content
The little version of Whitley Bay every parent should know about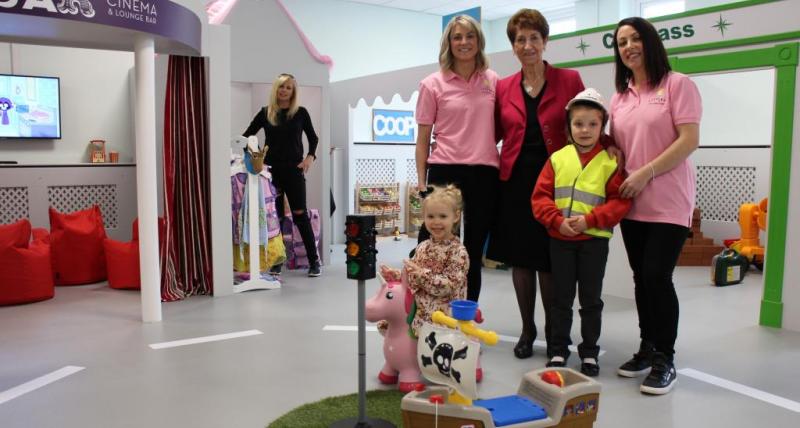 A children's play village designed to look like Whitley Bay is getting ready to welcome its first young visitors.
Littley Bay is a new play scheme based in the Grosvenor Building, on Marine Avenue, which offers a unique role-play experience for children aged 0-7.
The adorable little town includes a diner, a cinema, supermarket, ice cream parlour, roads and traffic lights, and even a miniature St Mary's Lighthouse where children can play make-believe and let their imaginations run riot.
The business was the brainchild of local mums Gemma Turnbull and Michelle Anderson.
They wanted to create a pretend village to support imagination and role play, as well as a café with an emphasis on healthy eating and a space where parents could de-stress while keeping an eye on the children.
Mum-of-two Gemma came up with idea five years ago while working for Barnardo's but it wasn't until she met mum-of-three Michelle that the vision sprang to life.
She said: "The idea was to create a relaxed space where children can learn through play, while their parents relax and recuperate.
"With our youngest ones now in school we decided to take the leap and follow our dream; combining our passion of parenting with our knowledge and experience in teaching to create a unique role-play experience that will help children flourish in life.
"We hope this will become a place that celebrates our wonderful town, celebrates parents, and our gorgeous little humans too."
The mums say the project was a team effort with support from both their husbands, and the tiny town was built by Michelle's husband, Graham, who runs Compass Developments.
Michelle said: "The response so far has been phenomenal and we are so grateful for the support and enthusiasm of our neighbouring businesses. This is a place for all the family to enjoy and we can't wait to see happy little people playing here."
Even the tiniest town needs a mayor - and North Tyneside's Elected Mayor Norma Redfearn CBE was happy to step in and unveil the project.
She said: "The most important years in a child's life are from 0-7 and I'm sure that children will have a wonderful experience here. This is a fantastic venue full of wonderful ideas for creativity and imagination and I'm sure this will bring a lot of joy to local families."
Littley Bay opens to the public on Friday 15 March.