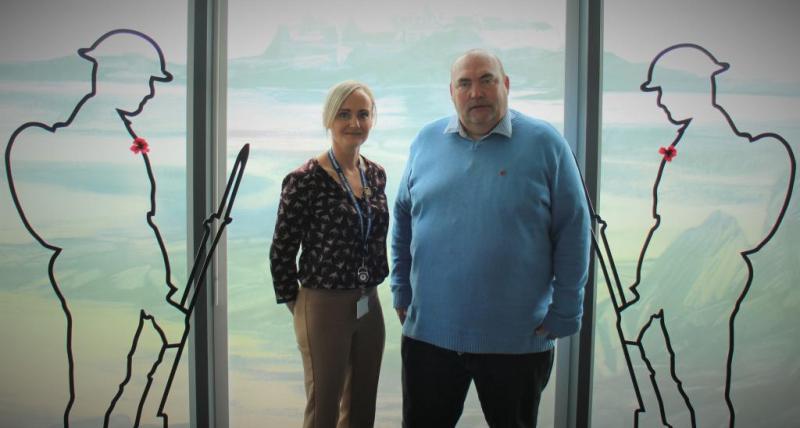 North Tyneside Council has moved to offer further support to armed forces personnel seeking employment with the council. 
In an extension to the council's recruitment policy, existing members of the armed forces who serve as reservists will now be guaranteed a job interview providing they meet the minimum requirements for the role.  Previously this guarantee was only available to ex-armed forces personnel.
The change was agreed by Cabinet on Tuesday night.
Cllr Gary Bell, North Tyneside Council's armed forces champion, said: "North Tyneside Council has always supported and honoured the work of our veterans and serving personnel, and I am proud of all of the services that we and local service charities offer.
"Reservists have the same skill sets as their regular counterparts and potential employers are quite often not aware that investments are made in each reservist developing transitional skills that can be used in both military and civilian work life. 
"Our change of recruitment policy will offer a stronger opportunity for reservists to reach the interview stage when applying for employment with the local authority. "
Last year North Tyneside Council became the first local authority to fund an armed forces officer to strengthen support for the armed forces community in the borough, with a focus on advising and signposting both serving and ex-serving personnel to housing, benefit, employment and health services.
Serving for more than a decade as a reservist in the British Army herself and experiencing multiple overseas tours, Staff Sergeant Laura Potter continues to serve in the reserves today.  This experience enables Laura to draw upon her experiences to build relationships and really understand the challenges faced by serving personnel, veterans and their families across North Tyneside.
As part of this role it was identified that current members of the armed forces who serve as reservists can face barriers to civilian employment such as; a misconception by some employers that a reservist may often require extended periods of leave to carry out training or deploy on operations and "reserve" commitments will impact on employment.