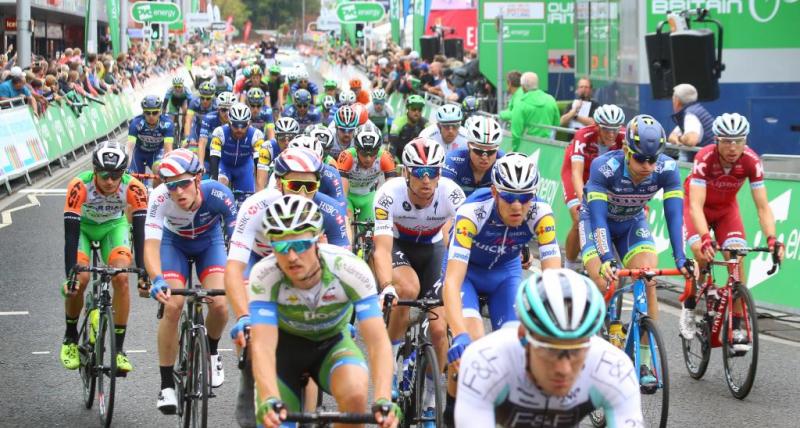 Schools in North Tyneside are being urged to gear up for a key role when the UK's largest and most prestigious cycle race rolls through the region this year.
The OVO Energy Tour of Britain will return to the North East of England as the North of Tyne hosts the third stage of the race on Monday 9 September, covering 114 miles.
And schools are being encouraged to get involved, and book their perfect viewing spot, and cheer on the riders in the UK's biggest free-to-attend cycle race.
120 cyclists plus an entourage of 120 vehicles will cycle passed as part of the race, and organisers want to create a safe place for schoolchildren to stand on the road side, offering an unrestricted view to enjoy the race and support the cyclists.
This will be the first ever stage to link all of the areas of the North of Tyne Combined Authority, with the route taking in Northumberland, North Tyneside and Newcastle Upon Tyne.
Norma Redfearn CBE, Elected Mayor of North Tyneside, said: "I am delighted that young people are being given the opportunity to play a key part in the Tour of Britain race coming through our area.
"We are committed to encouraging children from a young age to play an active role in our efforts to promote sustainable transport and adopt a healthy lifestyle and this is a great way of supporting this."
Mayor of North of Tyne Jamie Driscoll said: "Cycling is a great way to get fit for people of all ages so I am delighted to support the OVO Energy Tour of Britain.
"It's great that there's opportunities for kids to get directly involved and experience the event up close.  Let's use this as a springboard to get more people cycling. I'd urge people to come out and support it and soak up the atmosphere."
Youngsters in schools across the North of Tyne area will have every opportunity to make the most of the occasion by adopting a team, getting to know who cycles for them, who their sponsors are, what other races they compete in and cheering them on as they pass near their school.
Local authorities with the North of Tyne Combined Authority area are also offering schools the opportunity for bespoke activities where possible beyond the race, to support long term cycling development, working with a number of partners around the region.
In 2017, The Tour of Britain swept through Northumberland creating a wave of excitement as some of the world's top cyclists, including Mark Cavendish cycled through our communities.
Residents and businesses dressed the route in the distinctive red and gold colours of the Northumberland flag and thousands of spectators lined the route to cheer on the cyclists and give them a fantastic welcome.
For further information on schools opportunities, please visit the North of Tyne Tour of Britain website and complete an online form by Friday 28 June.