You are here
Flood preparations pay off
Main content
Flood preparations pay off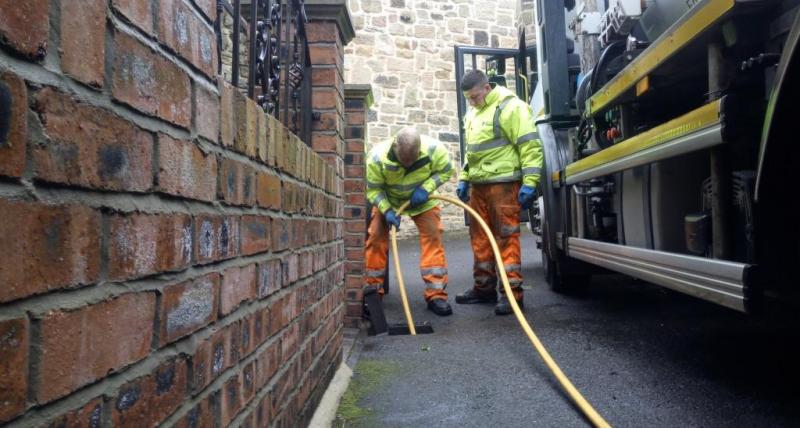 Preparations paid off as North Tyneside avoided serious issue throughout the heavy rainfall over the weekend.
Downpours across the North East between Friday and Sunday (9 – 11 August) caused problems for local authorities and residents across the region
But residents in North Tyneside avoided the worst issues as flood alleviation schemes did their job and highways teams responded to clear roads and drains and gullies to keep the borough moving.
In preparation, culverts and known flooding hotspots were checked a week earlier, and additional teams were working during the bad weather to clear gullies and prevent flooding.
Since the infamous 'Thunder Thursday' in 2012, North Tyneside Council has invested £4.5million in a total of 40 flood alleviation schemes to protect homes and businesses.
One of these was the recently-completed Murton Gap flood alleviation project is designed to manage the uncontrolled flow of surface water from the fields around Shiremoor, Monkseaton and Wellfield.
Cllr Carole Burdis, cabinet member for Community Safety and Engagement, said: "We have invested heavily in a number of flood alleviation measures over the years so it's always good to see them pay off when needed.
"These kinds of spells of heavy rain can be devastating for residents and businesses, so it's important that we prepare as well as we can to prevent it.
"I'm delighted that we've come out the other side with minimal problems and we will always strive to be this prepared in future as well."
ENDS
Notes to editors:
Following the major storms in recent years, including "Thunder Thursday", North Tyneside Surface Water and Drainage Partnership was formed.
This includes North Tyneside Council, Capita, Northumbrian Water, the Environment Agency and emergency services.
Capita Local Public Services, part of Capita plc, is dedicated to making processes smarter, organisations more efficient and customer experiences better across the local government, health and education sector in the UK. We unlock value for our clients by applying talent and technology. Responsible for operating all of Capita's major local, public sector partnerships, we deliver a wide range of specialist services including IT and digital transformation, customer management, revenues, benefits, finance, infrastructure support and regulatory services, education support and back office processing.
Capita Local Public Services can also draw on specialist capabilities, such as HR, payroll and procurement from across the wider Capita group, to ensure the very best market knowledge and outcomes are achieved.
In November 2012 Capita entered into a partnership with North Tyneside Council to deliver a range of technical services: engineering; property; planning; building control and public protection.