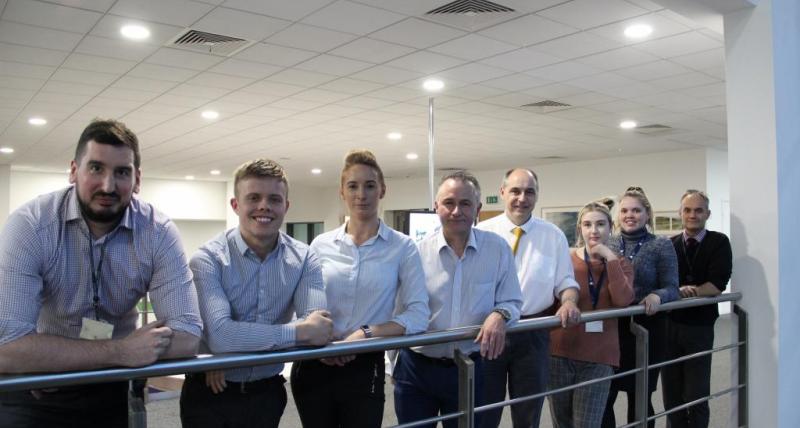 27 November 2019 - 9:08am
North Tyneside Council's Building Control team is celebrating providing more than two decades of excellent service.
For the 20th successive year, the team has been awarded quality assurance accreditation following an external audit by certification body BM TRADA.
The annual audit confirms that the team's policies and procedures are fit for purpose.
North Tyneside Building Control is a service provided for North Tyneside Council by its partner Capita.
Based on Cobalt Business Park, the team's role includes ensuring building work is compliant with building regulations legislation plus safeguarding the health and safety of people in and around buildings. A consultancy service is also offered providing advice on construction and regulatory related matters.
Building Surveying Manager Craig Gill said: "This is a fantastic achievement by our team.
"Gaining this accreditation for the past two decades demonstrates the quality of service that we consistently provide.
"I hope it gives people confidence in our work to ensure that the built environment is safe and healthy as well as that buildings are constructed to a high standard."
The team annually nominates North Tyneside projects for the LABC (Local Authority Building Control) Northern Region Building Excellence Awards. In July its nomination for the Spanish City Dome was the winner in the Best Change of Use of an Existing Building or Conversion category.
And earlier this year two members of the team, Alison Whitfield and Richard Bruce, passed a new national competency test that was created in response to the Grenfell Tower tragedy. Alison and Richard are among around only 300 LABC surveyors nationally to pass the assessment.
Alison and Richard passed the national Local Authority Building Control (LABC) Competency Validation Assessment, which was an examination set by the Institution of Fire Engineers (IFE).
Alison has also visited the BM TRADA training centre in High Wycombe, achieving certification as an internal auditor. It means she can assist with regular audits of the team as part of the required continuous self-assessment and improvement of standards of work.
For more information about North Tyneside Building Control, contact Building Surveying Manager Craig Gill, Tel: 0191 643 6012 or email craig.gill@northtyneside.gov.uk