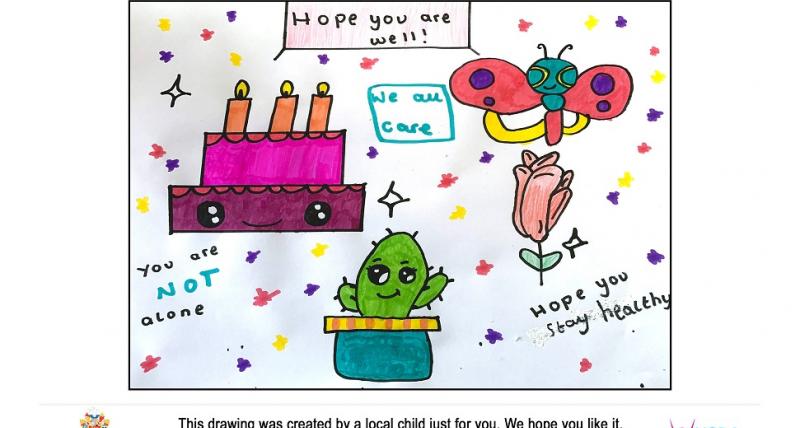 A service has been launched in North Tyneside to help those affected by coronavirus - and has already been helping those most in need.
North Tyneside Council has set up a dedicated helpline for those in need of immediate help and support and who can't call on family, friends, neighbours or carers.
It's part of the local authority's plan to shield its most vulnerable residents who are living in their home without support from others, by providing non-clinical help.
The opening hours for the COVID-19 support hub are Monday to Friday, 8am to 5pm, and is available via TEL: 0345 2000 101 or emailing contact.us@northtyneside.gov.uk.
While it is available to anyone in urgent need of non-clinical help in the borough, priority will be given to those identified by the NHS as critically vulnerable due to health conditions.
Support will be tailored for individual needs, including help with essential food and medicine deliveries.
Already this week, as part of the service, essential food parcels have been provided to those who have been asked to shield themselves during the outbreak and who do not have any other means of support. This has been provided by the council until a regular supply of weekly food and essential parcels is provided directly by the government to these residents.  The council will continue to provide support to those people who need it.
Speaking about the service, North Tyneside's Elected Mayor, Norma Redfearn CBE said: "We are absolutely committed to protecting those most vulnerable in our communities, especially right now, which is why I am extremely pleased we have this service up and running. It will be a lifeline for some of our residents.
"We have also been inundated with offers of help from residents, businesses and community organisations in the borough and I'd like to this opportunity to thank each and every one of you. I have been overwhelmed by the generosity, the offers of support and the unity shown by our communities.
"I must also thank VODA for all of their help in mobilising an army of volunteers and I encourage residents who wish to help to contact them.
"Life is changing in ways people could never have imagined but by working together we will steer through this."
The package delivered this week contained essentials such as fruit, tinned goods, pasta and toilet paper, and are being directed to medically vulnerable residents who are unable to call on support from friends or family. 
In an effort to boost morale and send out messages of hope, children from across North Tyneside also drew and painted pictures to be included in the deliveries.
Mayor Redfearn added: "In such challenging times, it's truly heart-warming to hear about all of the kind gestures taking place right across our borough to help combat loneliness and raise the spirits of others. I would like to thank all the children who have taken the time to do this."
The support hub will be a partnership provided through the council and North Tyneside-based charity VODA which has mobilised a network of volunteers across the community.
Chief Executive of VODA, Robin Fry said: "We have been working closely with North Tyneside Council and local support groups to scale up our Good Neighbours volunteering project.
"Our volunteers are providing a free shopping service for almost 100 local people who require support whilst they are self-isolating due to infection or as a precautionary measure. We expect demand to rise over the coming weeks.
"We are also working with local pharmacies to explore volunteers supporting the delivery of prescriptions across the borough.
"The current situation has required us to adapt our ways of working to meet demand whilst reducing any risk of infection. As such our volunteers are operating a 'knock and drop' service when delivering shopping and are not entering residents' homes.
"Our team are working flat-out to co-ordinate this service and have been overwhelmed by the kind offers of support from local residents. Anyone wishing to offer their support should visit www.voda.org.uk."
Volunteers can register now, and they will be added to the list and matched with a person or task when needed.
Volunteers going into the homes of others will need to hold a current DBS certificate, however those without will be able to drop off food parcels on doorsteps and other tasks – helping to provide a vital service to those in need.
North Tyneside Business Forum will be collecting a list of businesses and essential services which are supporting the project and will be working with VODA to keep these lists up to date. Businesses can contact them by emailing business.forum@northtyneside.gov.uk or calling (0191) 643 6000.