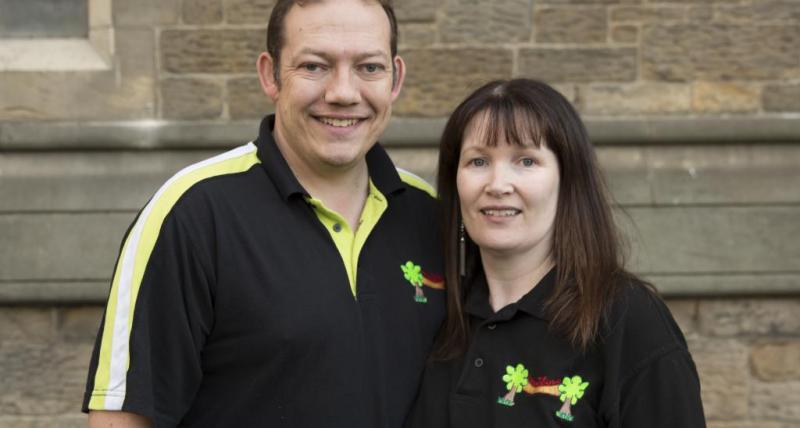 Businesses in North Tyneside are benefitting from nearly £14million of 'vital' funding.
North Tyneside Council has received more than 1,500 online applications for funding from the Government's Small Business Grant Fund and Retail, Hospitality and Leisure Grant Fund.
The application process was launched last Friday (27 March) and to date nearly 1,200 applications worth just shy of £14m have already been processed. A number of applications did not meet the grant criteria or are subject to review as additional information is required.
Two local businesses, both members of the North Tyneside Business Forum, have told how the swift turnaround from application to cash in the bank has proved a lifeline.
John Evans owns the Treehouse soft play centre in Whitley Bay, which has had to close following the Coronavirus (COVID-19) outbreak.
He said: "The two biggest overheads for our business is the wages and rent. When the Chancellor announced that we might be eligible for a grant it was something I looked into straight away.
"We can't provide a takeaway service or run online so our income is zero and will be until we re-open. Knowing that there would be some money coming into the business to help with these payments was a huge help."
John said that it took less than three minutes to complete the online application form and the funding only took a few days to come through.
He added: "It means we won't have to worry about paying the rent so we can concentrate on looking after our family for as long as this lasts.
"It only takes two minutes to complete a form and you can claim your grant. This will be vital in helping your business survive over the coming months."
Michael Maughan, owner of long-standing Whitley Bay DIY and building materials business F E Maughan, added: "We are a family business and have been trading for over 80 years, we have never known anything like this.
"We are classed as an essential store and are doing the best we can trying to serve our customers with a click & collect service, we are still delivering which is limited as we only have one van.
"We've had to make some valuable members of staff on furlough so the quicker everything gets back to normal the better.
"Fortunately though the grant application was dealt with very quickly and we are really pleased with the whole process."
Elected Mayor Norma Redfearn CBE said: "It is wonderful to hear that some of our local businesses have already benefitted from this funding which will prove a lifeline to them and their families.
"I am so proud of our hard-working teams for turning around these payments so quickly as I know how important this is to those who are applying.
"There are up to 3,000 businesses in the borough who are eligible for these grants and I would urge every one to make sure they apply as we need our fantastic traders to not only survive these challenging times but to thrive again once we get back to normality."
Karen Goldfinch, Chair of North Tyneside Business Forum, said: "The small business grants are making a huge difference to our local businesses who are doing what they can to sustain jobs and livelihoods.
"We're helping to point businesses in the right direction with advice and support to ensure that they get through this testing time."
Businesses that are eligible for Small Business Rate Relief can access a grant of £10,000.
Businesses in the retail, hospitality and leisure sectors can access support through the Retail, Hospitality and Leisure Grant Fund (RHLGF) which provides:
£10,000 for those businesses with a rateable value of up to £15,000, or
£25,000 for those businesses with a rateable value of over £15,000 and less than £51,000.
Click here to find out more information and apply.
A new dedicated webpage with key information, guidance and frequently asked questions has been created on the North Tyneside Business Forum website.
The North Tyneside Business Factory has also launched a Business Helpline staffed by an experienced business adviser.
The helpline is available from 9am to 5pm, Monday to Friday, on (0191) 516 6699. Messages will be taken out of hours and a return call made the next morning.