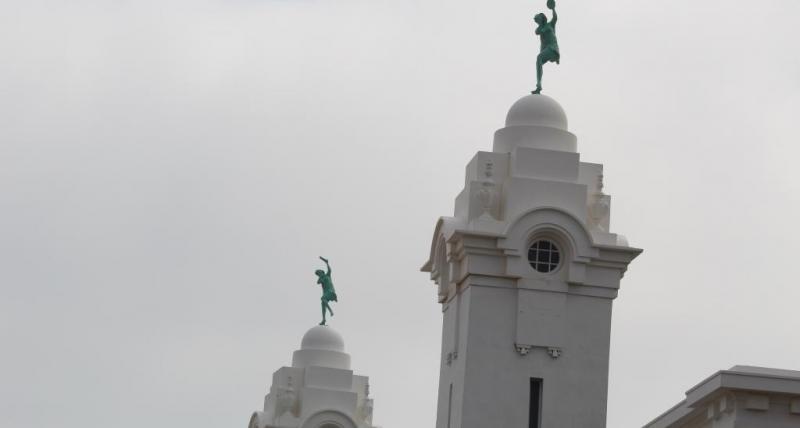 Repairs are to be carried out to Spanish City's iconic Dancing Ladies.
One of the historic copper statues, which were refitted to the building after being reconditioned ahead of its reopening in 2018, suffered minor damage during high winds last Friday (22 May).
The area around the front of Spanish City has since remained cordoned off as a safety precaution.
North Tyneside Council has carried out detailed inspections of the two figures and their fixings and repair work will get underway from Monday (1 June).
Both statues – known as the Dancing Cymbal Girl and Tambourine Girl - remain intact but repairs are needed to secure the Dancing Cymbal Girl statue to ensure it is safe.
The barriers around the building have been altered to give more space to people walking past so that they can maintain social distancing and access the promenade easier.
Scaffolding will be erected around the Dancing Cymbal Girl but will not affect Spanish City itself, which is currently closed, or any of the business units.
The Dancing Ladies have been a prominent feature of the famous Dome since it opened 110 years ago – on 14 May 1910. They were reconditioned and placed atop new cupolas as part of the council's major restoration of Spanish City.
The repair work is expected to take up to 10 days to complete.