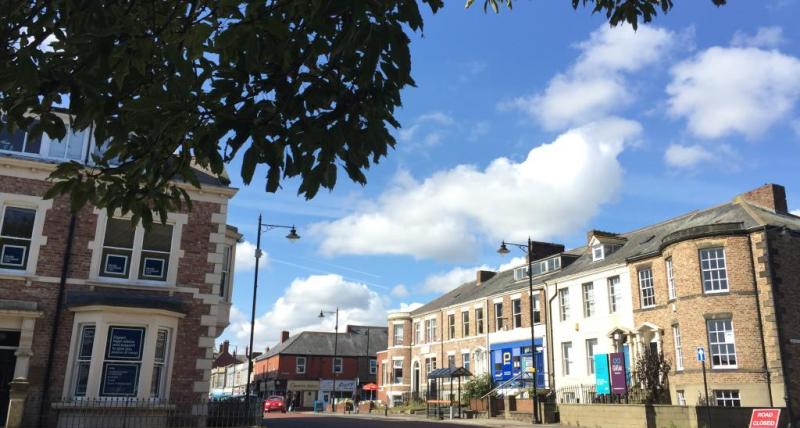 North Tyneside Council has secured funding to breathe new life into a historic part of North Shields town centre.
The council has been awarded £900,000 from Historic England through the High Street Heritage Action Zone programme.
The funding will form part of a £1.9million project, which includes a council contribution of nearly £1million, to revitalise the Northumberland Square Conservation Area, which includes Howard Street and Northumberland Square, through a series of projects.
This involves repairing and restoring key architectural heritage buildings through a third-party grants scheme aimed at businesses and residents around the square and the surrounding area.
It will form part of the emerging North Shields master plan – aimed at transforming the town centre and riverside into an environment where more people choose to live, work and spend their leisure time.
As well as restoring and repairing key architectural heritage the plans for the North Shields High Street Heritage Action Zone also include potentially changing the use of premises on Howard Street to create more of a cultural offer so that the area becomes a destination for all. The scheme also includes creating a community cultural consortium to develop a programme of events and activities.
In addition, the council, in partnership with Historic England and the private sector, will look to transform properties in its ownership, and potentially acquire others to create a culture and leisure hub in this part of the town.
It comes after the authority purchased Unicorn House, a long-term empty former office building in Suez Street, and plans to clear the site to make way for a high-quality, housing-led regeneration scheme. The council has also purchased 11-12 Northumberland Square to bring further residential uses back to the square.
Meanwhile, work is also continuing to transform former offices in Northumberland Square into luxury homes and the restoration of the famous Wooden Dolly statue is nearing completion.
Cllr Bruce Pickard, Deputy Mayor and cabinet member for Business and Economic Development, said: "This is fantastic news for residents and businesses and will be a key part of our ambitious master plan to revitalise North Shields.
"The Heritage Action Zone funding, alongside the council's investment, will help us develop plans to bring vacant buildings with lots of history back into use as they should be.
"It will also support our vision to create a brilliant cultural space along Howard Street and increase the vibrancy and vitality of the area.
"We look forward to continuing to work closely with Historic England, residents and businesses to make the plans a reality as they progress."
Elected Mayor Norma Redfearn CBE added: "This part of the town is so full of heritage and character and I know this is something residents and businesses want to see.
"This will complement all the other good work taking place in the town and throughout the borough as part of our North Shields master plan and Ambition for North Tyneside.
"It also builds on the fantastic recent achievements in the borough, including the regeneration of our coastline and the many improvements in Wallsend, and reinforces our commitment to keeping North Tyneside a great place to live, work and visit."