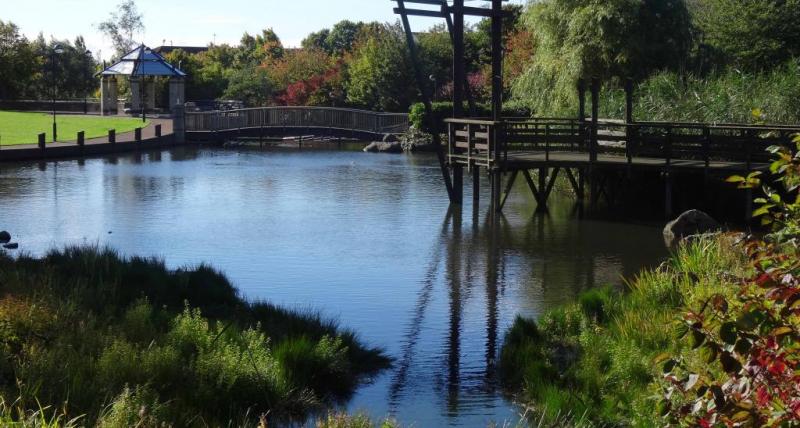 14 October 2020 - 11:51am
North Tyneside Council is once again celebrating the success of its award-winning parks.  
Benton Quarry Park, Killingworth Lakeside Park, Northumberland Park, Marden Quarry Park, Wallsend Parks, and the Rising Sun Country Park have once again been recognised as being among the nation's finest parks and green spaces. 
And this year they are joined by Chirton and Redburn Dene Parks, in North Shields, which have been awarded the Green Flag for the first time this year.
The awards are presented every year by the environmental charity, Keep Britain Tidy, and set the benchmark standard for how outdoor spaces are managed across the UK. 
Judges lavished praise on all North Tyneside's parks, singling Chirton and Redburn Dene out as a 'unique and well-maintained park that is clearly enjoyed by many users'.
The Friends of Brierdene group also retained the Green Flag Community Award they have won every year since 2012. 
Welcoming the announcement of the awards, Councillor Carl Johnson, Cabinet Member for the Environment and Transport, said: "We have such fantastic parks here in North Tyneside, so to see them recognised in this way is just fantastic.  
"During such unprecedented times, parks and outdoor spaces like ours can provide a fantastic escape, and we know how much our residents appreciate having them at their leisure.
"This award is made possible by the community and the council working together to maintain incredibly high standards in North Tyneside and I would like to thank everyone who has played a part in this achievement."
Commenting on the success of North Tyneside's parks, Keep Britain Tidy Chief Executive Allison Ogden-Newton OBE said: "This year, more than ever, our parks and green spaces have been a lifeline and we know that millions of people have used them to relax, meet friends, exercise or simply escape for a short time.
"It is testament to the incredible dedication and hard work of parks staff and volunteers that, despite the challenges that went along with record numbers of visitors, North Tyneside Council has achieved the highest international standards demanded by the Green Flag Award."
Northumberland Park will also play host to a Halloween route throughout the October half–term. This will be encouraging people to walk within their bubbles and explore the self- led walk route (North Shields – Woodland to Circular Walk) This route starts at the Tynemouth Road entrance to the Park and re-enters at the back 'King Edward Road gates.
The full route is just over one and a half miles and the Halloween ghouls will be up in the Park from Sunday 25th Oct – Sunday 1st Nov. This is where children get the chance to spot the Halloween features along the route within the grounds of the Park.
ENDS
Notes to editors:
The full list of North Tyneside parks which have been awarded Green Flags:
The Rising Sun Country Park
Benton Quarry
Marden Quarry
Killingworth Lakeside Parks
Wallsend Parks
Northumberland Park
Chirton and Redburn Dene Parks