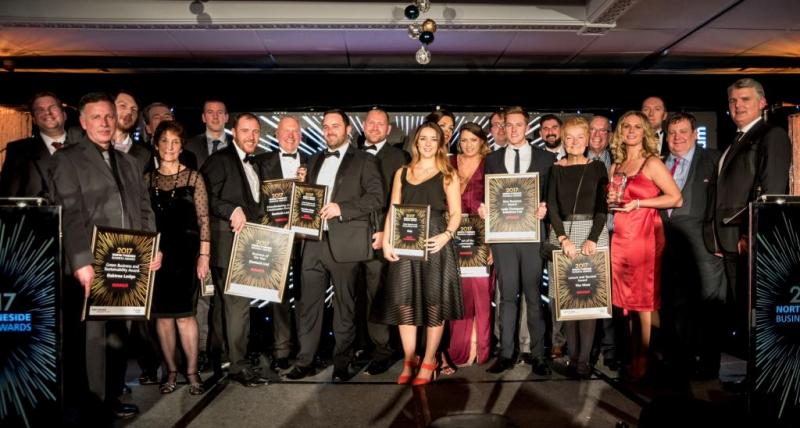 19 November 2020 - 10:03am
Nominations are now being received to recognise a North Tyneside business that has gone the extra mile in their community in the annual North Tyneside Business Forum Heart of the Community Award.
Normally, this prestigious honour would be presented at a glittering awards night with a host of other accolades but the Forum has decided that as this year so many businesses are affected by the COVID 19 pandemic, it wouldn't be appropriate to do so.
Instead, this award and a new Elected Mayor's Spirit of North Tyneside Award - recognising and celebrating businesses who have adapted and innovated during the Covid- 19 pandemic will be presented at an online virtual event on December 17.
North Tyneside Business Forum Chair, Karen Goldfinch said: "We appreciate the huge contribution that businesses make to our local economy and quite rightly we like to shout out about their achievements.
"However, many businesses have taken a downturn this year and we didn't feel that now was the time to hold a full awards ceremony. However, it is very important to acknowledge those businesses that have helped their local community and also the many businesses that have adapted due to the situation and found new ways to deliver their services.
The Heart of the Community Award relies on public nominations and a vote while Elected Mayor Norma Redfearn CBE will select the winner of the Spirit of North Tyneside Award, following public nominations. 
Last year's Heart of the Community winner was West Allotment business, Morrisingh's.
"Morrisingh's was an excellent example of how this shop engaged with its community by replanting flowers in the village and litter picking amongst many other initiatives," said Karen.
Both awards will be presented live on a YouTube stream on Thursday 17th December at 6:30pm.
Nominations can be made at www.northtynesidebusinessawards.co.uk
Closing date for nominations is midnight Sunday November 29.
The North Tyneside Business Forum is run by a management group made up of members from various industry sectors in the Borough and gives support in the form of networking, events and signposting for growth and development. Membership is free and open to any business of any size trading within North Tyneside. The Business Forum is supported by North Tyneside Council.
The Forum is FREE to join and is for any business with a trading address in North Tyneside.
E: business.forum@northtyneside.gov.uk  www.northtynesidebusinessforum.org.uk
T:0191 643 6000