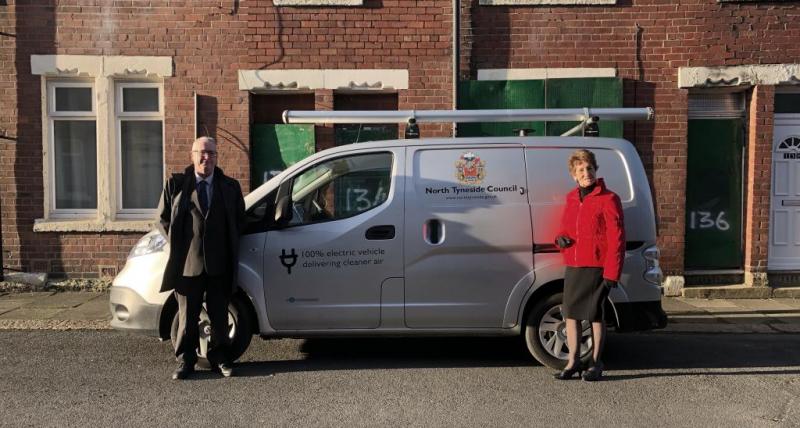 26 January 2021 - 11:13am
Work has started to transform a row of boarded up properties in the heart of Wallsend.
The eleven properties on Charlotte Street were abandoned by their owner after years of neglect and soon became a magnet for antisocial behaviour, vandalism, and fly-tipping.
North Tyneside Council tried enforcement action to force the landlord to make improvements - but the authority ended up buying the properties in January 2020 after he was declared bankrupt.  
Now the buildings are being turned back into attractive family homes as part of the council's Ambition for North Tyneside, which is the council's regeneration strategy for all parts of the borough.
North Tyneside's Elected Mayor, Norma Redfearn CBE, said: "It was very sad to see the condition of these flats and the council explored a range of solutions before the chance came up to purchase and revive them.
"Wallsend has great community spirit and I know from talking to local people that they remain committed to the street, despite having to live alongside these boarded up eyesores for too long, and I hope they will be pleased to see the action we are taking.
"The redevelopment will dramatically improve the appearance of the terrace, reduce the number of empty homes, and provide affordable ones for families to live in. At the same time, we continue to work with the police and other agencies to address some of the other issues that we know have a negative impact in this area."
The work will see eight of the flats refurbished to create four family homes, while the other three will stay as flats to provide a range of available properties.
Councillor Steve Cox, Cabinet Member for Housing, said: "This is a very positive step for the community. It's never straightforward when dealing with rogue landlords and we have had to work hard to find the right solution for the street.
"This project will deliver an improved physical environment, clear community benefits and increased stability. There is good demand for family accommodation in Wallsend and this approach has received positive support from the community, local groups, and our colleagues at Northumbria Police, mainly due to the potential positive changes in the profile of the street."