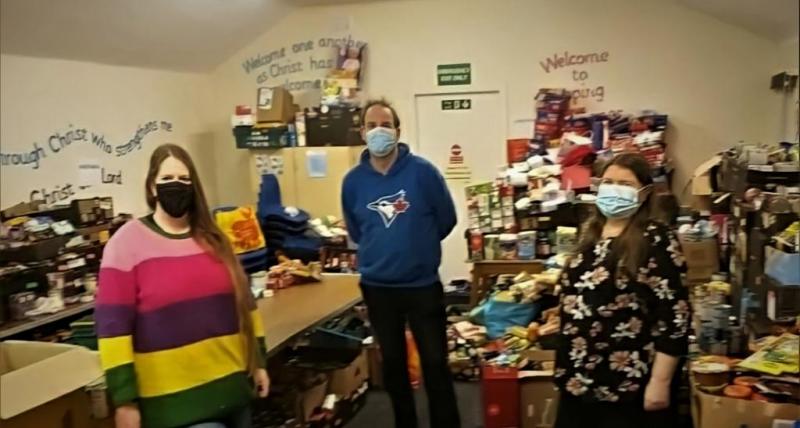 24 February 2021 - 11:31am
A community group which has delivered over 1,600 food parcels to people living with autism has been crowned the winners of the Whitley Bay Town Cup.
North Tyneside Council awards the prestigious cup to an organisation or individual of the town who has been of outstanding service to the community in the last year.
And SPARCS (support for parents/families living with autism and other related conditions) has been crowned the stars of the seaside town this year.
Founded in 2016, SPARCS held weekly sessions in a centre in Whitley Bay and in the local community for families to socialise and join in with activities, prior to the pandemic.  
The sessions were often a lifeline to many – with advice and support provided, as well as food and drinks.
But in March 2020, the sessions were brought to a halt by the pandemic, so SPARCS mobilised its volunteers to ensure families still received weekly food hampers and advice continued over the phone and online.
One of the directors of SPARCS, Karen McGuiness said: "We quickly adapted the way we provide our food to our families and from the very first week when our sessions stopped. 
"In first instance, we used what little money our community group had to purchase what we needed alongside our regular support from our friends at The Bay Food Bank.
"We also reached out and quickly made connections with brilliant local businesses who allowed us to bulk buy and gave us generous discounts.
"Our fantastic volunteers then hand sort and pack our parcels and then we deliver them to our families – in North Tyneside, Newcastle and Northumberland.
"We delighted to say we have passed out over 1,600 parcels since the start of lockdown, and we are dedicated to continuing with this."
Announcing SPARCS as the winner of cup, Chair of North Tyneside Council, Cllr Wendy Lott said: "Over the last year, our communities have shown compassion, kindness and people have gone above and beyond, in what has been an incredibly difficult and challenging time.
"A shining light to many in the borough – and wider region – has been the support provided by SPARCS and we extend our gratitude wholeheartedly towards them and those who have contributed to the hampers.
"Congratulations to SPARCS and all of the volunteers and families."
Karen added: "On behalf of everyone at SPARCS, we would like to say that we are delighted to have been awarded the Whitley Bay Cup. We never expected to be honoured in this way and are truly thankful to have been nominated." 
SPARCS is run entirely by volunteers and was nominated by one of the families who use the service.
The history of the cup dates back to 1954 when it was introduced by the former Whitley Bay Council. It was donated to North Tyneside Council in its formation in 1974. Previous winners include The Jam Jar Cinema, Beach Access North East and The Bay Foodbank.