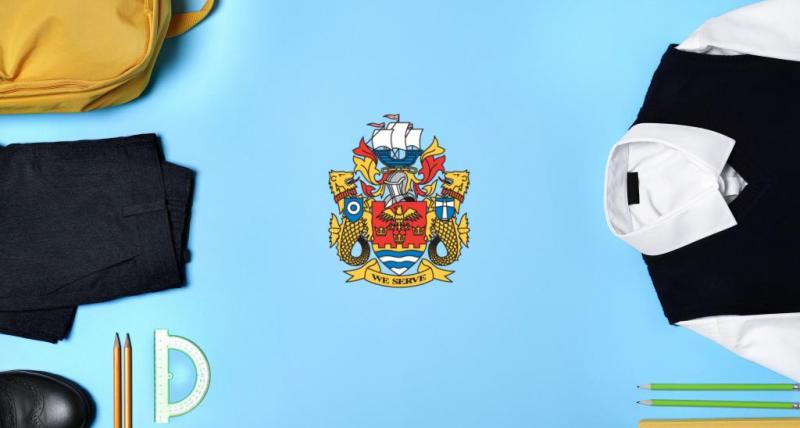 Families on low incomes are set to receive help with the cost of school uniforms as part of a North Tyneside Council initiative to support struggling residents. 
The council is working closely with schools to distribute vouchers worth £45 to families who are in receipt of free school meals and to identify ways to support other non-eligible families with school clothing.
An estimated 6,625 children will benefit from the scheme, which is being rolled out just as pupils prepare for a phased return to the classroom from March 8.
It's part of the council's Poverty Intervention Fund, which provides a vital lifeline for people struggling financially in the borough and was recently extended as part of the council's budget for 2021/2022.
North Tyneside's Deputy Mayor, Bruce Pickard, said: "We know from speaking to our schools and families that people are concerned about having to find the money to purchase a new school uniform for the return to school.
"Many children have outgrown uniforms that they hardly had the chance to wear over the 12 months and I am very pleased that we are able to step in and help families to manage the cost.
"The vouchers will be valid until December 2021, so families have plenty of time and flexibility when using them. We are also working with to schools to identify and put together a different package of support people who do not qualify for free school meals.
"It's another project to emerge from our Poverty Intervention Fund that we were proud to be able to launch last year, targeting the many different impacts of poverty on our elderly residents, families, children and young people."
Rachel Woods, Headteacher at Whitehouse Primary School, in North Shields, welcomed the additional support.
She said: "Life has been particularly hard for many of our families this year and anything we can do to support them for the wellbeing of our children is essential.
"We welcomed the Poverty Intervention Fund as this will be a huge benefit to our families. It's great that our families will receive direct help to provide clothing, uniform, PE kit, and warm winter coats so that no child is wearing clothes they've outgrown or worn out.
"Tough choices have to be made by parents - particularly those in receipt of benefits or who may have lost their jobs or been furloughed, and this support will make such a difference. Thank-you, this is a brilliant initiative!"