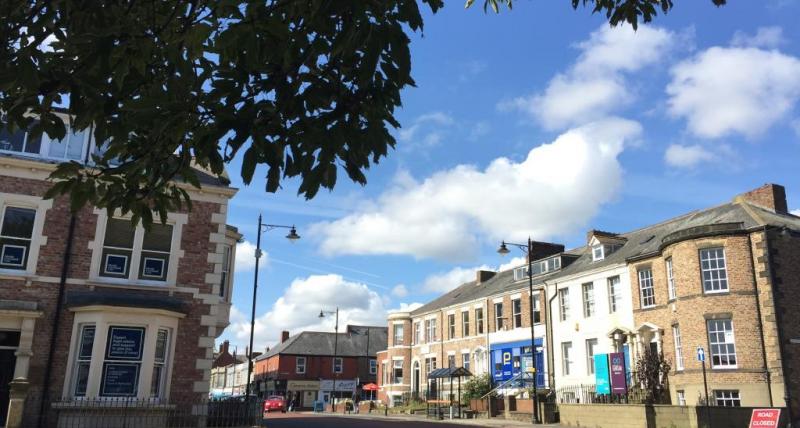 North Tyneside Council has been awarded a grant of nearly £73,000 from Historic England as part of the North Shields High Streets Heritage Action Zone (HSHAZ) to create and deliver community-led cultural activities on the high street over the next three years.
The North Shields HSHAZ is one of more than 60 high streets to receive a share of £6 million for their cultural programme. Grants of up to £120,000 have been awarded to local arts organisations for cultural activity on each high street.
The Cultural Programme in North Shields will bring together residents, local community groups and established artists to celebrate the uniqueness of the town. Local people will help co-create and deliver a programme of high-quality workshops, oral history projects and public performances. The programme will culminate in a community-produced play celebrating the history of the North Shields HSHAZ and its importance to commercial and civic life.
North Tyneside VODA is the lead partner for the Cultural Consortium and will be delivering the activities.
This is part of the four-year-long High Streets Heritage Action Zones' Cultural Programme, led by Historic England, in partnership with Arts Council England and the National Lottery Heritage Fund. The Cultural Programme aims to make our high streets more attractive, engaging and vibrant places for people to live, work and spend time.
Duncan Wilson, Chief Executive, Historic England, said: "The high street cultural programme is a step change in the way we think about bringing high streets back from the brink. As we start to see these important historic spaces become regenerated through building work, it is the community-led cultural work that helps people to enjoy their high street again and also have a say in what the future of their high street might be."
Cllr Carl Johnson, Deputy Mayor, North Tyneside Council, said: "I am delighted that we have been awarded this grant from Historic England for our North Shields High Streets Heritage Action Zone (HSHAZ) project.
"Our partnership project alongside the North Shields Cultural Consortium will bring together residents, local community groups and established artists to celebrate what is unique about North Shields and its rich heritage.
"This is all about the people of the town and we will be working closely with them to design and deliver a range of workshops, oral history projects and public performances, culminating in a play produced by the community to celebrate the history of the HAZ and its important role in commercial and civic life.
"It's part of our Ambition for North Shields and the Fish Quay master plan, which sets out our exciting vision for the future of the area, and is a great way of getting local people, businesses and community groups, of all ages, to reflect on our past and imagine the future, while growing an appreciation of the heritage on our doorstep."
Culture Minister Caroline Dinenage MP said: "High streets are often the heart of our communities and should be places we all want to engage with and enjoy. These grants will help transform high streets into thriving cultural hubs, encouraging us to embrace all the joys our town centres have to offer."
The funding builds on the success of a series of pilot cultural projects that have run since last August across 43 High Street Heritage Action Zones. They have not only helped high streets offer cultural activity during lockdown, but also discovered what local people would like to see happening on their high streets. 
A SUMMER OF CULTURE
As well as the grant-funded cultural activity taking place on high streets over the next three years, Historic England is curating a programme of cultural commissions to get people back to high streets.
TWIN TOWNS (MAY – SEPTEMBER)
Historic England is unofficially 'twinning' towns, through a programme of creative commissions that see artists working with local people to uncover what they have in common.
The artworks will explore themes of identity as well as the communities' collective hopes and challenges, culminating in a series of installations, performances and digital work.
Artists from Unfolding Theatre are engaging with shopkeepers, local residents and high street visitors in North Shields and Lancaster for Unfolding Theatre – High Street Duets, to create five new songs that celebrate place, released later this summer.