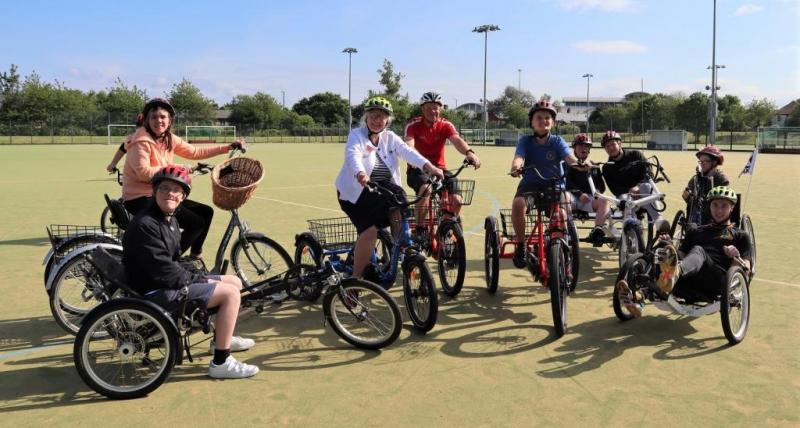 This year's Summer of Cycling is underway in North Tyneside.
North Tyneside Council's campaign, which was launched in 2019, is aimed at getting everyone – regardless of age or ability – out exploring the borough on two wheels.
Last year's event had to be held online only due to COVID but this year it is possible to stage some activities alongside a wealth of cycling-related information and advice available online.
Cllr Sandra Graham, North Tyneside's Cycling Champion, said: "Cycling has never been more popular in North Tyneside with trips on two wheels increasing by 59 per cent in the last year – the highest rate across Tyne and Wear.
"We want cycling to be accessible to all. That's why campaigns like our Summer of Cycling are a great way to encourage everyone, no matter their age or ability, to give it a go and enjoy all the benefits it brings.
"There's no feeling quite like being out in the open air, enjoying some exercise and taking in some of the wonderful open spaces North Tyneside has to offer. Not only is great for your own wellbeing but you're also doing your bit to make our environment cleaner and greener."
This year's Summer of Cycling has begun with free weekly inclusive cycling sessions taking place at The Parks Sports.
Participants use specially adapted bikes to make cycling accessible to all.
Bikeability cycle safety training sessions aimed at children aged eight and over at various locations around the borough will also be available to book via Eventbright from 26 July, continuing throughout August.
Guided rides will be taking place in partnership with Bike 4 Health for young people and families during the school summer holidays to give young people the chance to put their Bikeability training into practice.
Cycle safety training aimed at adults, providing help and advice and boosting confidence both on and off-road, will also be held.
To support the growth in everyday cycling in North Tyneside, the council continues to invest in cycling infrastructure and continues to seek opportunities to improve the borough's cycling network.
A public consultation is currently taking place seeking views on plans to invest in up to 14km of new strategic cycle routes - including an option for the first 'Dutch-style' roundabout in the region - to be delivered between 2021 and 2023.
Cllr Graham added: "These new routes will encourage economic regeneration and help people cycle and walk to work safely.
"I would urge everyone to have their say on the consultation. This is around £8.6million of investment so please take the time to visit our interactive online tool and have your say and find out how you might be able to leave your car at home to get to work if at all possible.
"Climate change is a big issue for everybody and we all need to play our part and do our bit."
For more information about the Summer of Cycling, including video guides to bike maintenance, information about local routes, tips about commuting by bike, where to buy second-hand bikes and where to get your bike fixed visit www.northtyneside.gov.uk and search Summer of Cycling.