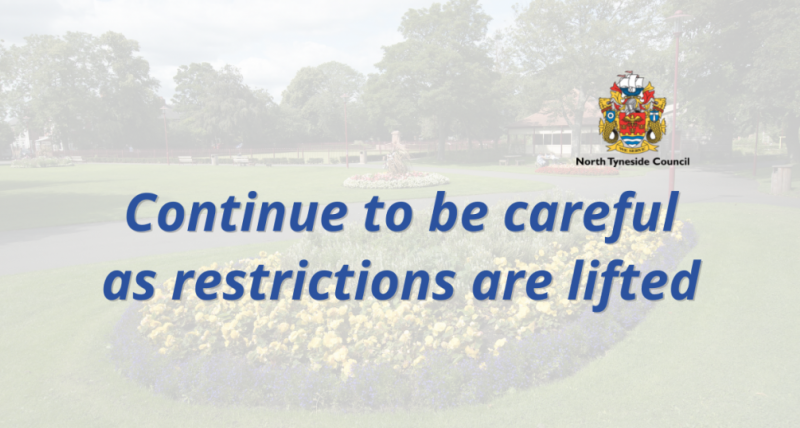 Throughout the course of the Covid-19 pandemic, our communities, businesses and residents have had to cope with countless changes to their lives.
That is set to continue over the next weeks and months as most restrictions are lifted, rules around self-isolation change, and school bubble systems are removed.
We must remember that the virus continues to spread rapidly and we all have a responsibility to carry on doing our bit to protect those around us.
The time has come for us to learn to live safely with Covid and make sure that we continue to do everything we can to support those in our communities who still feel vulnerable. While cases are rising rapidly, hospital admissions are very low, as thankfully are deaths. However pressure on public services is building, with key workers having to self-isolate either as cases, close contacts or parents/carers of isolating children.
Increasing vaccination coverage is our most important step now. Soon, those who have received both doses of a vaccine will no longer have to self-isolate if they are identified as a close contact of a positive case of the virus. The incentives for getting both jabs have never been greater. We know vaccines are effective in reducing our chances of becoming seriously ill, and there are signs they help reduce the rate of infection. Soon, they will also prevent you having to enter difficult periods of isolation in certain circumstances.
For vaccines to have the maximum effect, we all need to be vaccinated. So please, if you haven't done so already, attend your nearest walk-in vaccination centre or book your appointments online at www.nhs.uk. 
We all have a role to play when it comes to protecting ourselves, our loved ones, and those we come into contact with. There will be personal choices we must all now make but good hand hygiene, meeting in well ventilated areas where possible and wearing a face covering where appropriate will not just help to protect yourself, but you also help others.
Together we have all achieved so much during the last 18 months, supporting the vulnerable through harsh periods of lockdown, rallying around our communities, ensuring our children continue to receive an education and preventing countless families experiencing the heartache so many have sadly had to endure.
But we are not yet out of this. Please continue to use Lateral Flow Tests twice a week if you don't have symptoms to make sure you aren't spreading the virus without realising, book a PCR test if you have any symptoms, no matter how mild. Continue to self-isolate where required and your local authority will continue to support your wellbeing while you are doing your bit to protect others. It's also really important to remember the basics like washing your hands regularly and the importance of fresh air.
In the past we have stood together against the virus and as we learn to live alongside it, let's continue to work as one to limit any further damage from Covid 19.
Cllr Amanda Hopgood, Leader, Durham County Council
Cllr Martin Gannon, Leader, Gateshead Council
Cllr Nick Forbes CBE, Leader, Newcastle City Council
Norma Redfearn CBE, Elected Mayor, North Tyneside Council
Cllr Glen Sanderson, Leader, Northumberland County Council
Cllr Tracey Dixon, Leader, South Tyneside Council
Cllr Graeme Miller, Leader, Sunderland City Council
Jamie Driscoll, North of Tyne Mayor
Kim McGuinness, Northumbria Police and Crime Commissioner