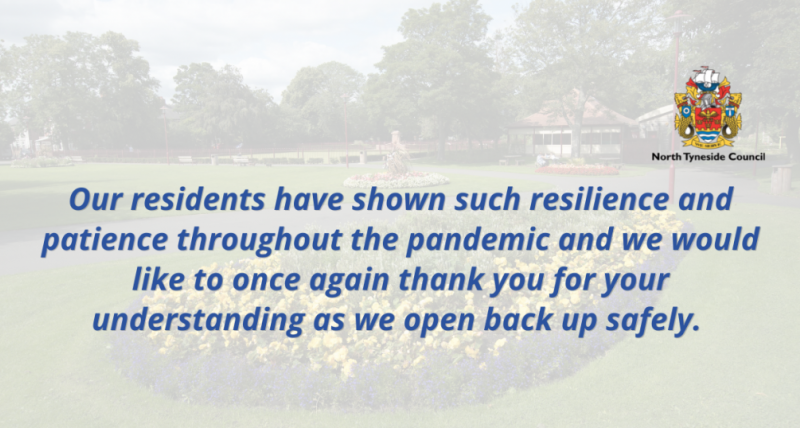 In line with the latest Government plans to remove certain restrictions from 19 July,  we plan to safely and gradually open back up more of our services.
Our priority remains the safety of our teams, residents and visitors.  Our services will start to change in a measured and phased way that minimises transmission but maximises activity.
We would like to ask for our residents' support in reducing transmission by getting both doses of the vaccine as soon as you are eligible.  This is key to reducing transmission of the virus – protecting not only yourself but your family and friends too.
We would also encourage everyone to do regular lateral flow tests at home to help to detect the virus when no symptoms are present, and if you have symptoms, make sure you self-isolate and book a PCR test.
We will be increasing how often we clean our venues and will continue to provide hand sanitiser and keep the clear screens on our receptions and desks.
We would ask everyone to exercise good hygiene such as covering your nose and mouth when you cough and sneeze – remember 'catch it, bin it, kill it' – and we encourage the use of face coverings in crowded indoor areas. When using our facilities, please also give others plenty of space, where possible, as getting too close to some people may cause them to feel uncomfortable.
We know some changes we have introduced during the pandemic have been well-received and welcomed by residents, like the booking system at our household waste recycling centre, so we are planning to keep these service improvements in place.
Our residents have shown such resilience and patience throughout the pandemic and we would like to once again thank you for your understanding as we open back up safely.