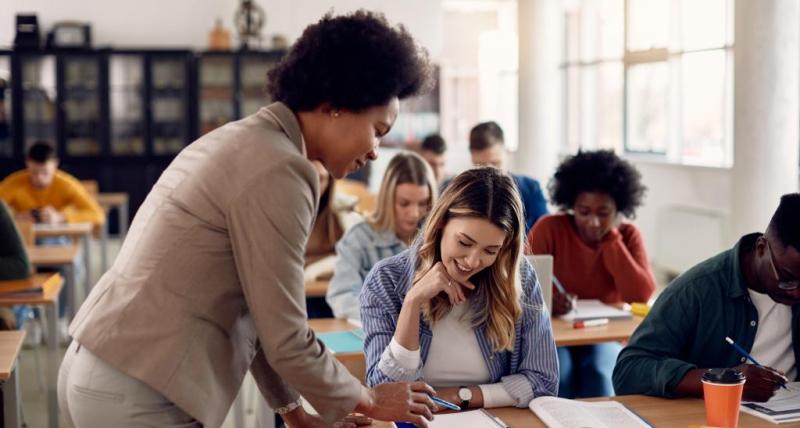 From apprenticeships to skills for work training, there's lots on offer in North Tyneside as North Tyneside Council and Tyne Met College unveil their latest range of Adult Learning Courses.
Each year the organisations join to offer learning opportunities for adults in the borough and the release of the latest prospectus showcases the wealth of courses available for 2022-23.
With courses available in a wide range of subjects including social care, construction and service industries, they are perfect for people at all stages of life.
Whether you can learn on an evening or during the day, or if you'd prefer online tutoring rather than face-to-face, each student will receive a personalised study programme that suits them and meets their learning needs.
Tyne Met College also offers Higher Education courses where you can receive the same University standard qualification in a more cost-effective way alongside the industry placement opportunities on offer. With business, computing and engineering just a few examples of the great qualifications available, there's something available for lots of career aspirations. 
North Tyneside Council's employment and skills team also offers expert skills for work courses that are designed to support residents into work through support for job applications, interviews, hands on experience and much more. These courses are typically free for anyone who's not currently employed and are a great way to take the first steps into employment.
Jacqui Old, Director of Services for Children and Adults at North Tyneside Council, said: "In North Tyneside we believe in providing opportunities to help everyone grow, thrive and learn and we've worked with Tyne Met College to ensure our specialist courses are designed to do exactly that.
"It's never too late to start learning but we know that adults need an individual approach to their learning, that's why we create a personalised study programme that suits each person and supports them to gain new skills and knowledge.
"If you've considered taking a course to learn a new skill or enhance your job prospects, I'd recommend you speak with our expert team to find a course that fits with your goals."
Mandy Morris, Principal at Tyne Met College, said: "We're proud to work with North Tyneside Council to support our local community by delivering a wide range of adult courses and providing a wealth of opportunities. 
Whether you're looking to change careers, try something new or develop your knowledge and skills to progress in your current role, we have something on offer to support you in achieving your goals."
The courses run from September and for paid courses, there are a range of financial options available including paying through instalments or through advanced learner loans. There are also advisers on hand who perform checks to see if learners are eligible for a discount or a fee waiver for their chosen courses.
Fifty online courses are also available free of charge. The distance learning courses have high quality learning and assessments with regular start dates and courses include social care and mental health, hospitality, retail and warehousing, digital marketing and much more.
Find out more about the courses and how to enrol here.