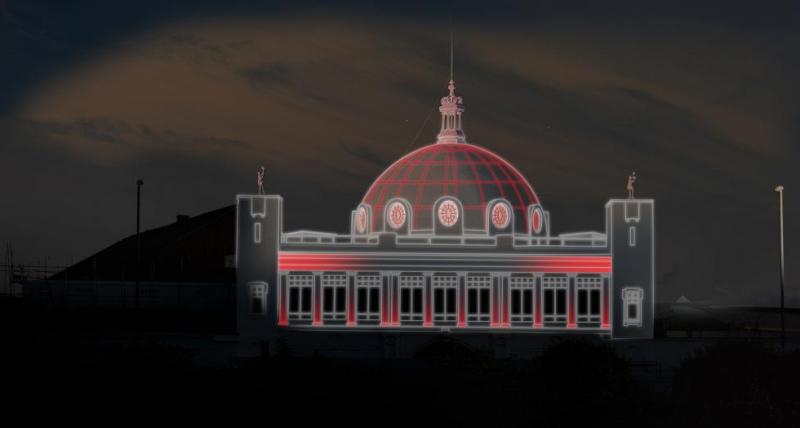 22 January 2016 - 12:13pm
The winner of the annual Whitley Bay Town Cup for 2015 has been announced.
North Tyneside Council awards the cup to an organisation or individual of the town who has brought about an outstanding event in the last year, or has been of outstanding service to the community.
This year's winner of the seaside town's prestigious cup was The Whitley Bay Film Festival, after the judges recognised the outstanding effort that the festival team had put in to raising the profile of the seaside town as a cultural destination.
The Whitley Bay Film Festival, first set up in 2010, is held in August each year to celebrate film, media and art in unique locations around North Tyneside, as well as additional one-off screening events including classic, independent and local films.
In six years of staging the festival, the team have held over 130 separate events and now attracts over 2,000 people to the coastal town.
After presenting the cup, Chair of North Tyneside Council, Cllr Gary Bell said: "I'm extremely happy to be able to present this award to the Whitley Bay Film Festival.
"The festival does a fantastic job of attracting visitors to Whitley Bay and I'm looking forward to seeing what exciting projects they provide in the future."
Delighted with their success, Ema Lea, director of the Whitley Bay Film Festival, added: "It's a great honour to receive civic recognition for our festival and it's also a credit to the community of volunteers who have made this event happen over the last six years.
"Thank-you to all those who have been involved. We look forward to more in 2016"
Previous winners of the cup, which dates back to 1954, include The Jam Jar Cinema, Angels of the North and The Bay Foodbank.