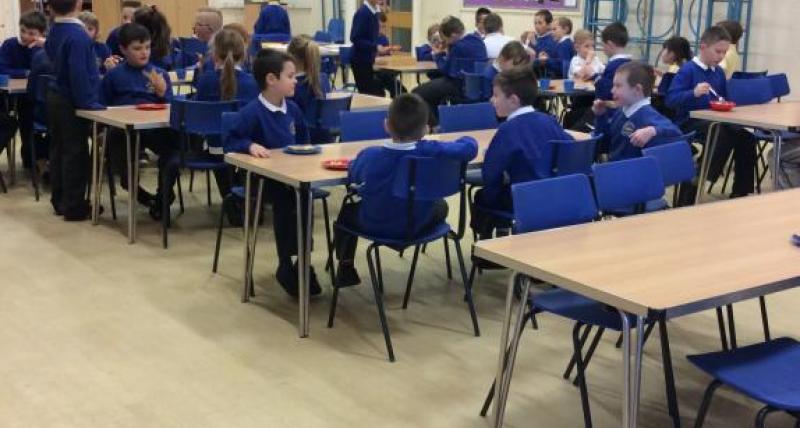 25 February 2016 - 4:17pm
A North Tyneside school has won an award which celebrates schools making a real difference in supporting disadvantaged pupils.
Burradon Community Primary School is the only school in the borough to win a coveted award in the Pupil Premium Awards 2016 for the high level of attainment and progress of its disadvantaged pupils.
In a letter to the school, Sam Gyimah MP, Minister for Childcare and Education, congratulated staff for the effective use of Pupil Premium funding to combat disadvantage, raise aspirations and ensure disadvantaged pupils can fulfil their potential.
Headteacher Miss Angela Hunter said: "This award is recognition of the team effort approach that we adopt at Burradon.  Congratulations need to go to everyone involved in our fabulous school – the staff, governors, parents, pupils and the local community for their hard work, dedication and success."
Congratulating the school, Cllr Ian Grayson, cabinet member for children, young people and learning at North Tyneside Council, said: "This is a great achievement: The award demonstrates the great work that is taking place at Burradon Community Primary School as well as the effective use and positive impact which is being made through additional funding such as Pupil Premium.
"It's great to see schools in the borough receive the recognition they deserve and I wish them every success in the regional and national awards."
The school will now be entering the regional and national award. Prizes include the chance to see Shakespeare productions and visits to venues including London's Science Museum where pupils will take part in exclusive activities and learning programmes.
The Pupil Premium is a £2.5 billion a year fund to enable state schools to invest in extra support to raise the attainment of disadvantaged pupils and close the gap between them and their peers.
Schools eligible this award must have consistently high attainment at level 4 or above in reading, writing and maths for disadvantaged pupils, or have significant improvements in the percentage of disadvantaged pupils achieving level 4 in these areas.
ENDS