Latest update - The importance of annual health checks and flu immunisation
I am a health professional wishing to notify North Tyneside Local Authority about a pre-school age child who has or probably has special educational needs (SEN) or a disability.
Health professionals must inform the Local Authority where the child is ordinarily resident, if they identify a child under compulsory school age as having, or probably having, SEN or a disability (SEND Code of Practice 2015, 1.16). 
The Children and Families Act 2014 (Section 23) says that health professionals must:
inform the child's parent or carer of their opinion and of this duty;
give the child's parent or carer an opportunity to discuss their opinion; and,
then bring their opinion to the attention of the Authority.
The SEND Code of Practice 2015 (Section 5.15) states that health professionals must also let parents and carers know about any organisations that could provide advice or assistance.  This support could include:
specialist support from a range of professionals;
training for parents in using early learning programmes to promote play, communication and language development; and,
home based programmes, such as Portage, which offer a carefully structured system to help parents support their child's early learning and development.
You may wish to consider the need for an Early Help Assessment to coordinate support for the family.
What will the Local Authority do when we receive a health notification?
The Local Authority must identify all children or young people in their area who have or may have SEN or a disability. On receiving a health notification, the Local Authority's SEND Support Service will work with families and professionals involved, to ensure that the holistic needs of children who have or may have SEN or a disability are understood and met.  
The Local Authority will also collate information about the needs of children with SEND in the local area to support and inform local joint commissioning arrangements.
When is a health professional not required to make a health notification?
Where a parent or carer confirms that a health professional has already made a health notification to the Local Authority, we would advise that you identify who this was and assure yourself that this was completed.  Where a health notification has been completed, you are not required to submit a further health notification.
Where you identify that the SEND Support Service is already aware of the child, you are not required to make a health notification.
Submit a Health notification to North Tyneside Council's SEND support service.
Register here to access to your GP services via the web site or app.
book or cancel appointments online with a GP or nurse
order repeat prescriptions online
view parts of your GP record, including information about medication, allergies, vaccinations, previous illnesses and test results
view clinical correspondence such as hospital discharge summaries, outpatient appointment letters and referral letters
 Various apps available on android and apple       
NHS Choices - Helping you take control of your health and well being.  
Download the free NHS App, or open the NHS website in a web browser, to set up and log in to your NHS account.  Owned and run by the NHS, your NHS account is a simple and secure way to access a range of NHS services online.
How to access the NHS App - this is an explanatory 5 minute video on how to access the app and verify your identity etc.
NHS Apps library - The NHS Apps Library helps you to find trusted health and wellbeing apps. These digital tools have been assessed by the NHS as clinically safe and secure to use.
Annual Health check information 14+ -  People with a learning disability often have poorer physical and mental health than other people. This does not need to be the case.
Annual health checks are for adults and young people aged 14 or over with a learning disability.
An annual health check helps you stay well by talking about your health and finding any problems early, so you get the right care.
https://www.nhs.uk/conditions/learning-disabilities/annual-health-checks/
https://www.mencap.org.uk/advice-and-support/health/dont-miss-out/dont-miss-out-annual-health-checks
Personal Health Budgets – Check out this website for information on all kinds of Personal Health Budgets (PHB's).
NHS Continuing Healthcare - Some people with long-term complex health needs qualify for free social care arranged and funded solely by the NHS including Children. This is known as NHS continuing healthcare (CHC) and continuing care for children.
Childrens Public Health Service 0-19
If you are looking for information regarding health visitors or Public Health School Nurses in North Tyneside please click here
Northumbria Healthcare NHS Foundation Trust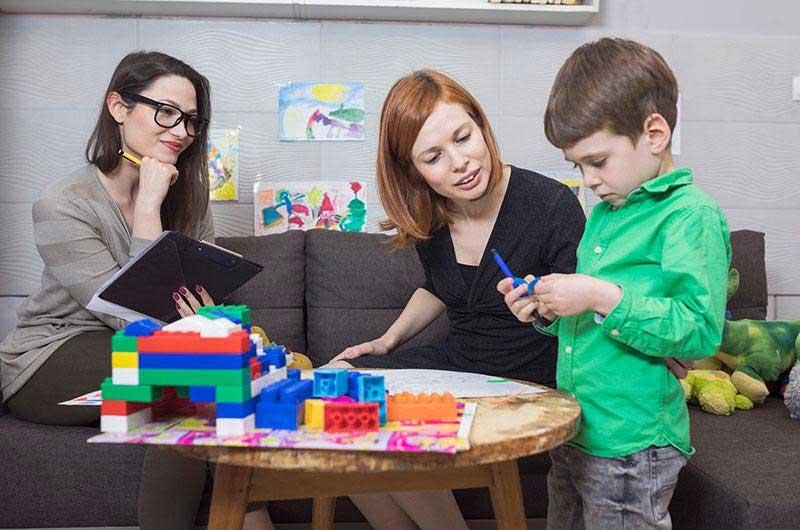 The services offered by Northumbria Healthcare Foundation NHS Trust include:
Child and Adolescent Mental Health Services
Community Learning Disability Service
Community Nursing
Community Paediatrician Services
Continence Service
Dietetics
Emergency Care and Treatment
Equipment and Loans Service including Wheelchairs
Health visiting
Healthy weight service
Immunisations
Newborn hearing screening
Occupational Therapy
Physiotherapy
School nursing service
Speech and Language Therapy
Northumbria Healthcare also provides dental services if you need specialist treatment that can't be provided by your own family dental practice. This is available to children and adults. For more information click here.
All services related to Sexual Health services and support for Adults and Young people 13+
BILD – Comprehensive web site with many easy read materials available 
FAMILY PLANNING ASSOCIATION -FPA works directly with people with learning disabilities in schools and other settings such as supported living accommodation and day centres. They also facilitate workshops for family carers and training, resources and consultancy for professionals and frontline staff. 
MENCAP - Leading voice for those with learning disability. Advice, support and resources available.
NSPCC - Helping young people explore topics such as emotions, relationships and identity
Children's Mental Health - Advice aimed at parents and carers
This May Help is a national initiative providing mental health advice to parents and carers who may have concerns about their child's mental health.
The advice covered on This May Help includes: self-harm, gaming and online activity, teenagers safety, eating disorders, school avoidance, understanding mental health, understanding teenagers, online threats, building rapport, building resilience, building a support network, self-care tips, managing an emergency, managing in a crisis, and preparing for a children and adolescent mental health services (CAMHS) appointment. These subjects were chosen by families and young people who have gone through their own mental health challenges. Gary Lineker, Myleene Klass, and Tanni Grey-Thompson are amongst 16 presenters featured in the films. 
Adult Mental Health
Information on how to access support for adult mental health issues can be offered through your workplace, from your GP or on the Mental Wellbeing pages on North Tyneside Council's website   which contains information for all residents about ways to support mental health.
Mental health services :: Northumbria Healthcare NHS Foundation Trust
Adult mental health service is provided by Northumbria Healthcare NHS Foundation Trust
Cumbria, Northumberland, Tyne and Wear NHS Foundation Trust- provides mental health, learning disabilities and neuro-rehabilitation services. The website has a wide range of self- help guides for people looking for support with their mental health.
Children's Continuing Care and Complex Needs
Some children and young people (up to age 18), may have very complex health needs.
These may be the result of:
congenital conditions
long-term or life-limiting conditions
disability
serious illness or injury
Children with such complex needs may need additional health support to that which is routinely available from GP practices, hospitals or in the community.
This additional package of care is called continuing care. The Clinical Commissioning Group, which arranges health services locally, has responsibility for assessing children and young people to see if they need a package of continuing care.
You can find more information about the children and young people's continuing care national framework, including a guide for young people and parents here
There are two information sheets below which give further information and explain the eligibility criteria, along with a leaflet for parents and carers, which includes contact details. There is also a document showing the remit of the Complex Case Panel. The remit of the Panel includes considering the needs of children and young people who are eligible for either: children's continuing care, non-commissioned pathways of health and care, joint care between CCG and local authority.
Related documents
Newcastle Hospitals NHS Trust
Newcastle Hospitals NHS Trust provides a range of children's health services.
Accessible information regarding health and wellbeing
Easyhealth - An index of pages of information in easy read format for people with learning disabilities.
A Weight Off Your Mind - Would you like to lose weight or support someone else to do so? Here you will find a range of useful information and resources available in the North East region including a Weight Management Plan for people with Severe Mental illness and/or a learning disability.
Learning Disability Matters for Families - For parents and carers of children and young people.
Who have been identified as having a learning disability
Who have concerns that their child or young person MIGHT have a learning disability(screening tool, support services, advice and guidance)
LD North East/North Tyneside CCG Health & Wellbeing Project - Aims to drive down health inequalities and improve access to health services for people who have a learning disability.
There are 5 main areas to the project:
Diabetes education programme
Educational workshops and activities
Support and signposting
Easy read resources
Support with key public health messages
LD NE have produced health cards which use Easy Read Text and pictures to explain what may happen during a medical or health related appointment.
Help for residents to find out what's happening in their local area and help them access information, advice, support as well as events and activities to help them live well.
access social media by searching @LivingWellNT
My Care North Tyneside is an information and advice website about care and support options for residents in North Tyneside.
My Care offers information and advice on a range of care and support options for your child and for you as a carer. It will ensure you are informed and can make your own choices about the care and support provided to your child. It will also help you to identify your own support needs as a carer.
You can browse the New Living Well North Tyneside website which replaces the current SIGN North Tyneside directory for services, groups and activities that may help your child and yourself, as their carer.
Should you need any help navigating the website, or need any further care with help and support, please feel free to contact us:
Telephone: (0191) 643 2777
Email: childrenandadultscontactcentre@northtyneside.gov.uk
Emotional Health and Well being
CAMHS - Useful resources to support Health & Well Being
STOMP AND STAMP - Supporting Treatment and Appropriate Medication in Paediatrics (STAMP)
NHS England have collaborated in a new piece of work which looks at how we can support children and young people with a learning disability, autism or both better.
Young Minds - leading the fight for a future where all young minds are supported and empowered, whatever the challenges. We're here to make sure they get the best possible mental health support and have the resilience to overcome life's difficulties. Website with support and advice for professionals, parents and Young people. 
Young Minds blog - where to look for support while you are on the CAMHS waiting list.
The Children's society – Mental and emotional health advice for children and young people. Support and advice resource.
Barnardo's - protect, support and nurture the UK's most vulnerable children. Support for families, Children and young people.
Kooth –Free, safe anonymous online support for young people. Online councillors available 7 days a week offering techniques and strategies for managing emotional wellbeing.
Better Health Every Mind Matters  is Public Health England's campaign which provides helpful tips for young people, parents and carers. There are designated pages to help parents and carers spot the signs that children may be struggling with their mental health and also provides advice that can help maintain good mental wellbeing.
YoungMinds Parents Helpline is available for parents, guardians and carers and you can call them on 0808 802 5544; 9.30am to 4pm on weekdays. 
Young Minds Crisis Messenger provides free crisis support during a crisis – this is available every day of the week, at any time day or night. All that is required is to text YM to 85258. All texts are answered by trained volunteers, with support from experienced clinical supervisors. Texts are free from EE, O2, Vodafone, 3, Virgin Mobile, BT Mobile, GiffGaff, Tesco Mobile and Telecom Plus. 
Papyrus (Prevention of Young Suicide) provides advice and support for young people who feel like they want to take their own life, and all their advice is confidential. Their helpline – HOPELineUK – can be reached on 0800 068 41 41 or one can text them on 07786 209 687 (lines are open every day from 9am to midnight). 
Childline offer support to CYP under 19, and they confidentially call, email, or chat online about any problem, big or small. Their freephone 24-hour helpline is 0800 1111. You can sign up for a Childline account on their website and you will then be able to message a counsellor anytime without using an email address. Or you can have a one-to-one chat with an online advisor. 
SHOUT provides free, confidential, 24/7 text message support in the UK for anyone who is struggling to cope and anyone in crisis. Text SHOUT to 85258. This service is free on all major mobile networks. 
Samaritans are an organisation who are available at any time of the day or night. They will help the CYP and listen to how they are feeling. They can be reached on 116 123 or via email at jo@samaritans.org.   
Physical Health including Continence support
ERIC - The Children's bladder and bowel charity. Links for parents and professionals. Loads of resources and support
Cerebra – Support for families with Brain conditions. Families where a child has a brain condition face challenges every day. Just to learn, play, make friends, enjoy and experience the world can feel difficult, even impossible. But we don't believe there is any challenge that can't be over come. Our Mission is to listen to families that include children with brain conditions. We use what they tell us to inspire the best research and innovation. Then we help them put the knowledge into practice so they can discover a better life together.
NORTH TYNESIDE YOUNG CARERS - Work with young carers and their families. The young carers team provide practical and emotional support to young carers around their caring role.
EATWELL PLATE - Use the Eatwell Guide to help you get a balance of healthier and more sustainable food. It shows how much of what you eat overall should come from each food group.
Symbolised recipes - Healthy recipes from Tom Kerridge and Ainsley Harriot 
Arthritis foundation - The Arthritis Foundation leads the way in providing support to children with juvenile arthritis and their families.
Steps - Steps is the national charity working for all those whose lives are affected by childhood lower limb conditions. Whatever the lower limb condition, whatever the stage of life and whatever the reason, Steps is here for those families.  By providing a sympathetic ear, clear information and helpful advice – all combined with the reassurance of years of experience – we help families to find the best way forward.
Scoliosis Association - SAUK is the only UK wide patient support organisation for people with scoliosis and their families. Our aim is to provide advice, support, and information to people  affected by scoliosis and their families and raise awareness of scoliosis among health professionals and the general public.
Little people UK - essential resource for little people and their families.
LD North East/North Tyneside CCG Health & Wellbeing Project - Aims to drive down health inequalities and improve access to health services for people who have a learning disability.
There are 5 main areas to the project:
Diabetes education programme
Educational workshops and activities
Support and signposting
Easy read resources
Support with key public health messages
Genetic disorders - Genetic Disorders UK is a registered charity with a vision to improve the lives of individuals and families affected by genetic disorders.
Sarcoma UK - We offer a range of support for anyone diagnosed with or concerned about sarcoma.
CLIC Sargent – Advice and support for those children and young people diagnosed with cancer.
Lullaby Trust – The Lullaby Trust raises awareness of sudden infant death syndrome (SIDS), provides expert advice on safer sleep for babies and offers emotional support for bereaved families
Car seat safety – Legislation around car seat use.
Accident Prevention – Advice and resources for Home, car, bike and  water safety  
Internet safety
MENCAP – LD, Autism and Internet safety.
AUTISM TOOLBOX - This online resource complements the original Autism Toolbox developed by the National Centre for Autism Studies and launched in 2009. The Autism Toolbox is a resource to support the inclusion of children and young people with autism spectrum disorder in mainstream education services . The site also includes  a large online library of internet safety websites and resources. 
Transforming care
Related documents
Designated Clinical Officer
What is a Designated Clinical Officer (DCO)?
Each Clinical Commissioning Group must provide a designated medical officer (DMO) or designated clinical officer (DCO). The DCO plays a key part in implementing the SEND reforms (2014) and in supporting joined up working between health services and local authorities.
The Designated Clinical Officer for SEND:
My name is Anne Foreman and I am the Designated Clinical Officer (DCO) for Special Educational Needs and Disabilities (SEND) for North East and North Cumbria Integrated Care Board (ICB) in NorthTyneside.
The role is to support health colleagues in the ICB, Northumbria Healthcare Trust, CNTW and North Tyneside Local Authority to ensure children and young people 0-25 with SEND have the right health support to achieve the best they possibly can.
It is a varied role and includes:
• attending statutory Education, Health and Care Panels to discuss which children go forwards for assessments and then if required have a formal plan (EHCP)
• supporting health professionals with the information required within the assessments and education and social care colleagues to access the correct information and support
• supporting the SEND team at the local authority with questions and queries on information
• signposting education professionals to health services and professionals for advice
• assure the quality of the assessments and plans
• working alongside the commissioners and stakeholders including parents, children and young people, to identify and raise any commissioning gaps some of which may require joint commissioning to resolve
• ensuring we can evidence a good local offer of health services and clear health journeys for those age 0-25 with SEND
• participate in processes to ensure we consider requests for those with highly complex needs including continuing care
• supporting the commissioners and senior leadership team with regards meeting and assuring the SEND health requirements
Colleagues can contact Anne at anne.foreman2@nhs.net
Add your content here. Don't forget to add your group under Access Category, below.
How to make a complaint to the Northumbria NHS Trust