You are here
Tackling antisocial behaviour in Blandford Road, North Shields
Tackling antisocial behaviour in Blandford Road, North Shields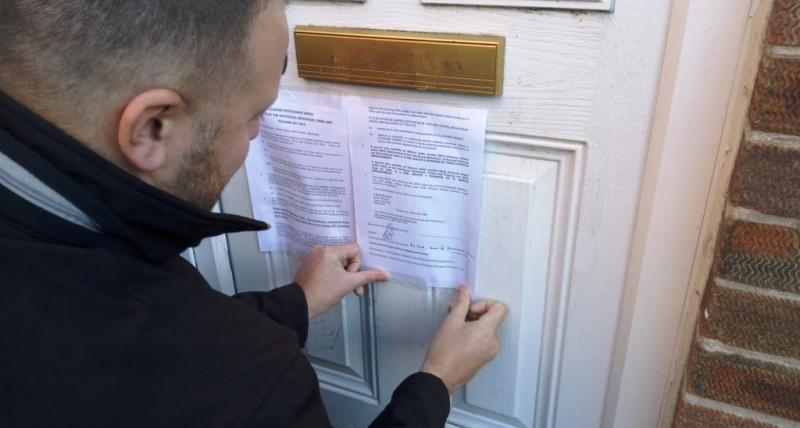 29 November 2017 - 3:57pm
Positive action is being taken in response to residents' concerns about antisocial behaviour in North Shields.
North Tyneside Council's Community Protection Team and officers from Northumbria Police's Northern Area Command are working together to reassure residents in the Blandford Road area.
It comes after a serious incident on Saturday (18 November) – police have confirmed a 16-year-old has been charged in connection with the incident (see notes to editors for further details).
Acting on concerns raised by local residents, community protection officers in partnership with the police have been carrying out high-visibility patrols in the area as well as speaking to neighbours and delivering letters explaining what they were doing and offering advice on how to report any concerns.
As a result of information from the community a Closure Order has also been made on a property where concerns had been raised about groups of youths gathering and causing problems.
It means the property is effectively closed to anyone other than the people who live there.
Cllr Carole Burdis, chair of Safer North Tyneside, said: "North Tyneside is a safe place to live and we want to keep it that way.
"We take reports of antisocial behaviour very seriously and, following concerns raised by local residents, we are working closely with police to address these issues.
"I am pleased that we have been able to respond positively and would strongly urge anyone with concerns about antisocial behaviour to keep reporting these to us – it doesn't matter how many times you report issues, just make sure you tell us so we can continue to take whatever action possible."
North Shields Neighbourhood Inspector Michelle Caisley added: "We are working closely with the council using the powers available to tackle the issues that have been reported to us and to prevent offending.
"This type of behaviour impacts on the community and we urge people to report matters to us, robust action will be taken against those identified committing offences."
To report antisocial behaviour visit https://my.northtyneside.gov.uk/category/117/report-anti-social-behaviour and fill in the online form.
Or to speak to a member of the Community Protection Team, call 0345 2000 101 and ask for Dawn France or Stephen Clarke.
Contact the police on 101 to report general information and in an emergency always dial 999.