You are here
Permits and charges set to launch at North Tyneside's Household Waste Recycling Centre
Permits and charges set to launch at North Tyneside's Household Waste Recycling Centre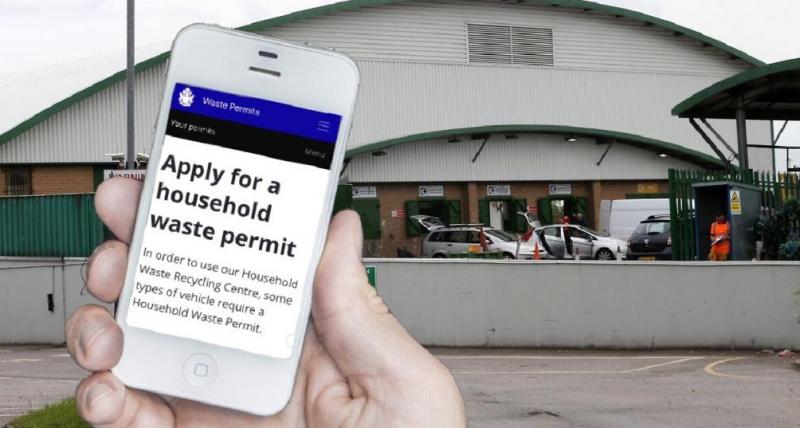 North Tyneside Council will launch a new permit scheme at the Household Waste Recycling Centre, in North Shields, as part of an ongoing effort to curb illegal trade waste and reduce waiting times for residents.  
From February 5th 2018, residents using small vans, hire vehicles, vehicles with commercial branding, or towing trailers will need to register online for a free permit before each visit to the facility. 
Every household can register for four permits a year but the scheme does not apply to people who drive 'ordinary' family cars such as hatchbacks, SUVs, and 4x4s. 
The change will ensure that the site can only be used by North Tyneside householders and will keep out commercial operators who bring in trade waste illegally.
As part of that approach, charges will apply for non-domestic household waste - primarily demolition of construction waste - including plasterboard, paving stones, rubble and hardcore, ceramic pipes, soil, gravel, stones, bricks and concrete.
The new measures will build on the success of last year's ban on 'very large vehicles' which has improved site safety, cut waiting times, and reduced waste by hundreds of tonnes.
Between July and August 2017, the volume of waste dumped at the HWRC dropped by 451 tonnes (29%) compared to the same period in 2016. 
The latest changes bring North Tyneside in line with other North East authorities who already operate permit schemes.
Councillor John Stirling, Cabinet Member for the Environment, said: "The changes we brought in last year have already made a huge difference to the way this facility operates.
"Safety has improved, waiting times are down, and commercial operators are starting to get the message that they cannot dispose of their waste at the site.
"These new measures will build on that success by making sure the site is only used by people living in North Tyneside.
"We are confident that this new approach will make the centre more accessible, more efficient, cost-effective, and sustainable long into the future."
Residents will be able to apply for a free permit from February 5th via an application on the Household Waste Recycling page, which also includes detailed information and FAQs to help residents familiarise themselves with the new rules.
The changes at a glance:
PERMITS
• Permits are for North Tyneside residents only
• Residents must apply for a permit before each visit to the centre
• Permits will be FREE but limited to four per household each year
• Permits will be digital (paperless) and will be checked on arrival
• Permits are specific to a single vehicle and address and cannot be transferred
• Residents may be asked for proof of residence
CHARGES
Under section 51 of the Environmental Protection Act 1990, construction and demolition waste from households is not defined as 'household waste' and may be subjected to a charge.
The following charges will apply for non-domestic household waste:
• £2 for a bag of loose material or a sheet of plasterboard
• £12 for a fully loaded hatchback/normal family car
• £20 for a trailer less than 1.5m in length
• £40 for a trailer over 1.5m (plus £10 for every 30cm up to the 3m limit)
• £80 for a full transit van