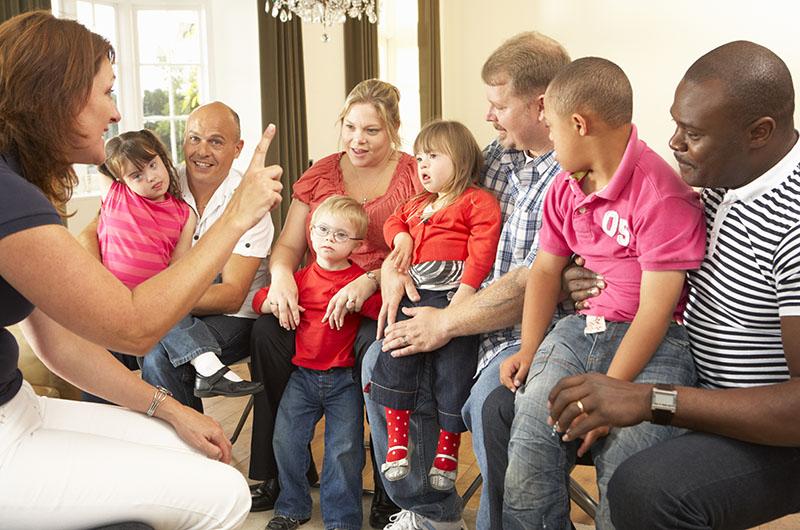 You can find information in this section about how children and young people can learn to travel independently, support for transport, and Disability Living Allowance.
Independent travel training
Learning to travel independently can be a key step on the pathway to adulthood. The benefits of travel training for young people can be far reaching:
increasing independence and confidence,
improving self-esteem
enhancing life skills and employability. 
Independent Travel Programme for Young People in Education
North Tyneside Council provide Independent Travel Training to those who are able and confident and would like to travel to school independently.  The programme is about giving children the skills and confidence to travel safely using public transport.  It's about expanding their knowledge of road safety and learning how to plan journeys.  The training usually happens when children reaches an age that they are ready to benefit from the opportunities provided by the Independent Travel Programme.  It can begin as early as Year 6.
Who is the training aimed at?  The training is aimed at children and young people with additional needs, who receive support from the local authority to get to school.  Many pupils can learn to travel independently.  Each pupil is assessed to see if they can benefit from training.  The needs of a small number of pupils may be so great that they would not benefit from training.
What are the benefits of travel training?  Travel training focuses on using public transport to school.  It can help to build your child's confidence, social and independence skills, which could reduce their reliance on you.  You may also be eligible for a free or discounted bus pass.  The travel trainer will be happy to advise you on this.
For further information please email hometoschooltransport@northtyneside.gov.uk
School and post 16 transport
See school transport for further information on free school travel, pre-school age children, children under 16, post 16 student travel support.
Children and young people with specific special educational needs could be entitled to public transport concessions.
See Nexus for more information.
Disabled parking (Blue Badge)
Children and young people with specific special educational needs could be entitled to a Blue Badge.
Standard accessible toilets do not meet the needs of all people with a disability.
People with profound and multiple learning disabilities, as well people with other physical disabilities such as spinal injuries, muscular dystrophy and multiple sclerosis often need extra equipment and space to allow them to use the toilets safely and comfortably. These needs are met by Changing Places toilets.
We have facilities at:
Whitley Bay Customer First Centre (library)
Whitley Bay Waves Leisure Centre
North Shields Customer First Centre (library)
Wallsend Customer First Centre (library)
Hadrian Leisure Centre in Wallsend
Howdon Library in Wallsend
A map and guide to all Changing Places toilets in the UK is available on the Changing Places website, under the Find a Toilet section.
The RADAR National Key Scheme (NKS) provides independent access to locked disabled toilets for disabled people throughout the country. These toilets are kept locked (to prevent vandalism and misuse) and you need a key in order to gain access to them.
The toilet keys are required by and specially designed for disabled persons. Please note that these keys must not be purchased for use by able bodied persons.
Now Available from £2.50
The price includes a list of toilets within North Tyneside and Newcastle upon Tyne. A National Key Scheme Guide, which gives details for the whole of the UK, can be purchased from the scheme operators Disability Rights UK. Alternatively, a free search can be carried out online at 'www.directenquiries.com'.
The keys can be purchased in person (by appointment only), or by post. For further information and / or to make an appointment, please contact the North Tyneside Coalition of Disabled People on 0191 296 1437 or by email ntcdp@ntcdp.co.uk. 
Disability Living Allowance
Disability Living Allowance (DLA) for children may help with the extra costs of looking after a child.
Contact provide helpful information about DLA for families of disabled children.
Disabled Student's Allowance
Support organisations for children, young people, parents and siblings
Support organisations for parents and carers:
Local (North East) 
North Tyneside Parent Carer Forum - The parent led forum in North Tyneside for those caring for a child or young person aged 0-25 years with special educational needs and disabilities. 
Down's Syndrome North East - A charity supporting people with Down's Syndrome and their families.  Providing families with opportunities to meet socially in person and online.  The charity also provide support and training to parents.
Pathways 4 All - Term time coffee morning Thursday 9.30-11.30am at Tim Lamb Centre.  A great opportunity for parents/carers of  children/young people with disabilities/additional needs to connect with other parents.
Take 5 and chat - parenting additional needs A cafe drop-in for parents and carers  Whitley Bay Baptist Church (small hall) Whitley Bay .  Take 5 and Toddle walk and talk session.  Surround yourself with people who get it.
The North East Autism Society - Offer toddler groups, parent/carer support groups, family networking (online advice and support).
Views A self-help group for visually impaired people of working age in the North East of England. We aim to promote inclusion of our members into their local communities and empower them to be more independent and self-confident. VIEWS is one of only a few groups in the North East whose activities take place outside of work/college time giving our members more chance of taking part.
North East Dyslexia The Dyslexia Team is staffed by specialist teachers with postgraduate qualifications in Dyslexia and Literacy Difficulties. Specialist teachers provide assessment, advice, teaching strategies and targeted resources for pupils in mainstream schools with significant, specific literacy difficulties. The Dyslexia Team provides an advice and consultation service for school staff in special schools and ARPs.  This includes access to the team's training workshops, informal advice and resources to address difficulties with sound awareness, phonics, reading and spelling.
Contact: The Dyslexia Team at the Riverside Centre. Telephone: (0191) 300 0506. Email: ntdyslexia@southlandsnt.org.uk
Website: www.ntdyslexia.org.uk
National Organisations
Cerebra is a charity set up to help families with children aged 16 and under withy brain conditions examples include: Autism, ADHD, Down's syndrome, Learning disabilities, Cerebral palsy, Epilepsy, Development delay.
Children's Education Advisory Service (CEAS) within the Ministry of Defence provides advice, support and guidance to Service parents, educational establishments and local authorities on educational issues relating to Service children, including issues relating to SEN and regarding the educational well-being of the children and young people belonging to families in all 3 services. All advice given is impartial, child-centred and focuses on the best interests of the individual.  Any Service family, anywhere in England, can access CEAS support. The CEAS team is comprised of qualified teachers and experienced case advisors who can answer queries predominantly via email and telephone.
Define Fine National parent carer led organisation which offers peer support to help parents advocate for the support their children and young people who experience school attendance difficulties need, to be able to learn and achieve.
Scope - Navigate:parent mentoring The Navigate Service is designed for parents who have a child on the pathway to diagnosis, or who have a child diagnosed with a disability or impairment within the last 12 months.
Navigate will offer parents six weeks of phone based and online mentoring designed to provide emotional and practical support at the start of their journey as a parent to a disabled child.  Parents will be allocated a personal adviser who they will speak with on a weekly basis;  the service is entirely parent-led, and parents will choose the focus of the support.  However, the advisor's are not able to advise or assist on benefit claims or specific condition management.
Parents will need to self-refer into the service and can access more information and the online referral form here: www.scope.org.uk/navigate or call them on 0808 801 0510.
Support organisations for children and young people:
Local (North East) -
National - 
Support for siblings:
Local (North East) - 
National - 
Related documents