We are committed to supporting our residents as much as we can through the cost-of-living pressures and there's a range of financial support available.
Council tax and housing support
We understand this is a challenging time for many of our residents, if you are having trouble paying your council tax or rent you should contact us straight away - it's never too late to get in touch. Financial support may be available to help you meet the cost of your council tax or rent. Find out more on our benefits page. For other housing advice, find out more about housing advice, repairs and finding a home. 
Council tax support and local discretionary hardship support
In 2023/24, those who receive Council Tax Support will see an automatic reduction in their council tax bill after their Council Tax Support has been awarded. This reduction is up to £25 for pensioners and up to £150 for working age depending on their liability. Find our more on our housing benefit and council tax support page. 
Council tax discount 
Some residents may be eligible for council tax exemptions, discounts and reductions. This includes for certain properties, people with disabilities, students and more. You can find the full eligibility here. 
Low income benefits and tax credits Cost of Living payment 
You may be entitled to up to three Cost of Living Payments of £301, £300 and £299 if you get any of the following benefits or tax credits; income-based Jobseeker's Allowance (JSA), income-related Employment and Support Allowance (ESA), Income Support, Pension Credit, Universal Credit, Child Tax Credit, Working Tax Credit. Full guidance on eligibility and payment dates is available on the government's website. 
£301 paid between 25 April 2023 and 17 May 2023 for most people on DWP benefits

£301 paid between 2 and 9 May 2023 for most people on tax credits and no other low income benefits

£300 paid during autumn 2023 for most people

£299 paid during spring 2024 for most people
Benefits
You can use the Government's benefits calculator to check if you're entitled to other benefits. 
Money advice
North Tyneside Citizens Advice provide free impartial advice, TEL: 0808 278 7822. Money Helper UK, endorsed by the Government, provides a range of advice, including suggestions on how to save money on household bills. 
Turn2us Grants search 
Turn2us is a national charity offering information and practical help to people facing financial insecurity. It's Grant Search tool will match you to grants from registered charitable organisations across the UK which you may be eligible for. Grants are given to people based on their personal circumstances. 
Beware of scams
The Government is urging people to stay alert of potential scams and report these to the relevant authorities where they are suspected. For more information, see its webpage on avoiding and reporting scams. 
If you think a business has broken the law or acted unfairly, you can report them to our Trading Standards team. Where appropriate, we can use the information you give us to investigate unfair trading and illegal business activity, like rogue traders and scams.
If you are experiencing exceptional hardship, you may be entitled to Crisis Support. Please telephone our Welfare Assistance team on (0191) 643 2777 and press option 2 between 9am and 2pm, Monday to Friday.
Energy advice and support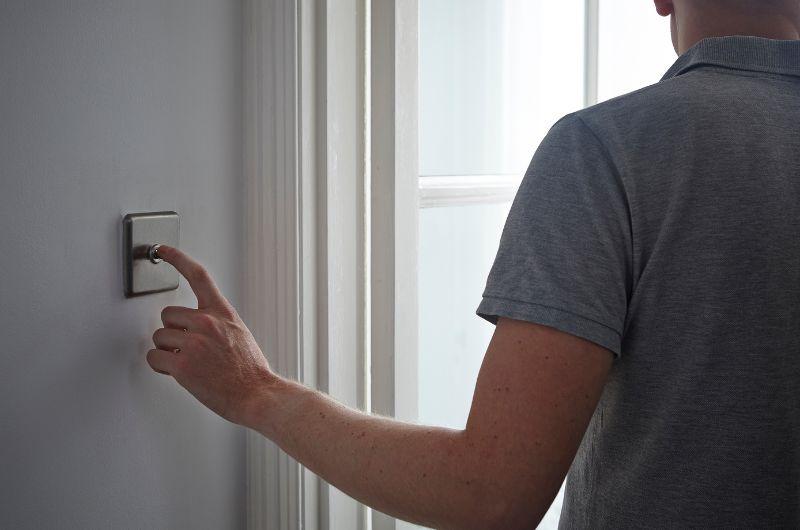 Energy grants
To support residents with heating bills, several energy grants and funding schemes are available to apply for. Eligibility information and how to apply: energy grants.
You can find information from the Government on other help available on its help for households webpage.
Energy Price guarantee 
The Government announced it's Energy Price guarantee which remains in place until the end of March 2024. From 1 July 2023, households without a pre-payment meter will no longer receive an Energy Price Guarantee discount on their gas and electricity bills. This is because the Ofgem price cap will be lower than the Energy Price Guarantee level, meaning households will pay the rate set by the price cap. Find out more on the Government's webpage: Energy bills support factsheet.
What to do if you can't afford to pay
If you can't afford to pay your energy bill, contact your energy supplier as soon as possible. Ofgem regulations mean suppliers must work with you and agree a payment plan, find out more on Ofgem's website. The help they offer is decided on a case-by-case basis. You can also contact Citizens Advice.
Priority services register
The Priority Services Register ensures energy suppliers provide extra help to particular energy customers, including those who have reached state pension age.
It is a system designed and overseen by Ofgem to better ensure that individuals with special requirements have access to additional support from their energy supplier as and when they require it.
Find out more on Ofgem's webpage: Priority Services Register.
Reducing your energy use
There's information about how to reduce your energy consumption on our action on climate change page. You will see there is advice about turning down your heating in some circumstances, but please do not risk your health or wellbeing through being cold.
Simple Energy Advice also gives government endorsed impartial and independent energy advice to help you:
reduce your energy bills
make your home warmer
plan home improvements
make your home greener
The Simple Energy Advice website contains a range of useful information and tools to help you, based on where you live. You can also contact them by calling 0800 444 202.
Charity National Energy Action also offers advice and support for people who are struggling to heat their homes. 
Great British Insulation Scheme 
You may be able to get cheaper insulation to reduce your home's energy bills. You might get support if your home:
You can be a homeowner, landlord or tenant (either renting privately or from a housing association). If you're a tenant, speak to your landlord before you apply. You'll need their permission before any insulation can be installed.
Find out more information and check eligibility on the Government website.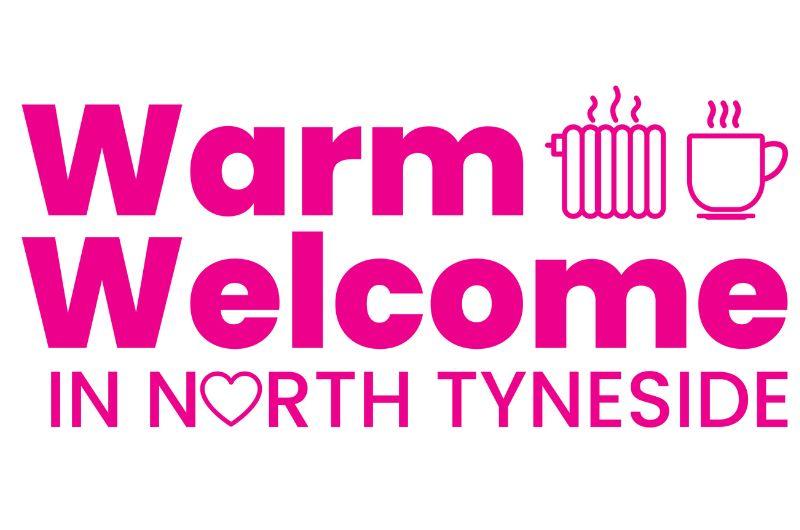 Our Warm Welcome scheme will be continuing from November 2023. 
The scheme sees our Customer First Centre and libraries, as well as community and voluntary sector organisations, extending their support to residents by offering a comfortable space to relax. Additional free activities and hot drinks are also offered. Please note, this is not means-tested and is available for all residents.
We will be sharing information and guidance for funding for VCSE organisations in October.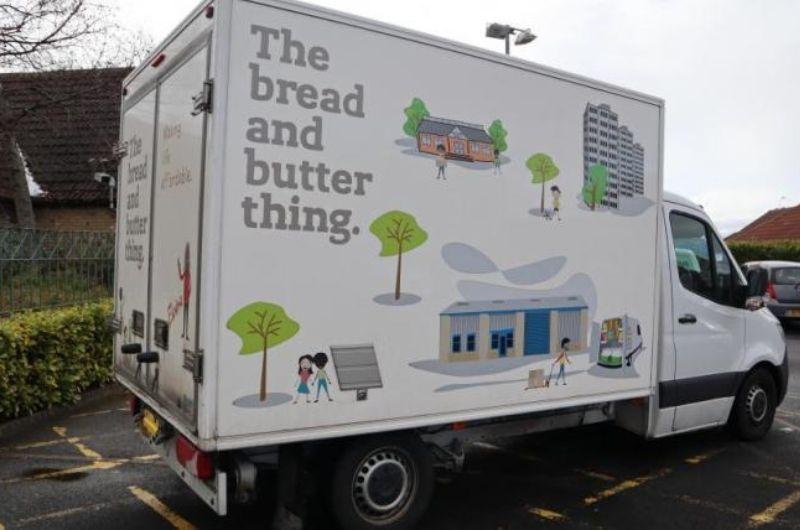 Food support venues
Find your nearest food support venues on our interactive map.
The Bread-and-Butter Thing
The Bread-and-Butter Thing is an affordable food hub, with four current locations in North Tyneside and a further two planned. The hubs offer weekly groceries valued an average of £35 at the cost of £8.50, with packages containing a wide variety of foods, including fresh fruit and vegetables and cupboard staples. Anyone wanting to sign up to The Bread-and-Butter Thing can do so by texting 07860 063 304 with their full name, postcode, and the name of the hub they will be collecting from.
Further information about The Bread-and-Butter Thing, including a map of the existing hubs, can be found on their website.
Please note, this is not means-tested and with no sign-up criteria, residents across the borough can use the service without needing to be referred or in receipt of benefits.
Social supermarkets
There are several 'social supermarkets' in the borough, offering low-cost or free food. Please find more information below.
Cedarwood Trust's Community Membership Store has been created to offer a quality shopping experience via a weekly membership system to support those on low incomes to reduce food costs and food waste. Members simply pay £4 to get at least £15 worth of shopping, which includes fresh fruit and veg, chilled and frozen foods as well as toiletries and cleaning goods. The store runs alongside existing services at Cedarwood Trust, so anyone using the store can access everything else on offer, including debt advice, budgeting, family and pastoral support, training and volunteer experiences and so much more. To join the subscription supermarket, pop into the Cedarwood Trust with proof of address and £1 to join.
Wallsend Food Pantry is located at The Allen Centre (formally the Allen Memorial Methodist Church), The Green, NE28 7NP. The pantry operates Friday mornings, 10am to 12pm, where residents can save up to 50 per cent on their food shopping. Pop along to register. You can find out more and contact the service via its Facebook page.
Justice Prince, based at Longbenton's Oxford Centre on West Farm Avenue, runs a food pantry every Friday from 10.30am to 12pm. 
Wallsend-based Walking With, which supports refugees or people seeking asylum in the UK, runs a food pantry for those they work with. No appointment is necessary, and you can find out more information on its website: Walking With.

Whitley Bay Big Local's 'pay as you can pantry' is open Tuesdays from 9.30am, Wednesdays from 1pm and Thursdays and Fridays from 10am. There's a range of fresh fruit and veg, milk, bakery items, tins and dried goods. The Big Local can be found at 158 Whitley Road, Whitley Bay, NE26 2LY. TEL: 0191 2523570.
NHS Healthy Start scheme
If you're more than 10 weeks pregnant or have a child aged under 4, you may be entitled to get help to buy healthy food and milk. If you're eligible, you'll be sent a Healthy Start card with money on it that you can use in some UK shops. Find out more here: NHS Healthy Start scheme.
The Hygiene Bank Whitley Bay is helping to tackle hygiene poverty and donates it's products including sanitary and personal hygiene items to local charities and community partners including The Bay Foodbank and Support and Grow. 
North Tyneside Council's Quadrant office and local Boots stores are Hygiene Bank donation points. The recommended donations are of new, unused and in-date personal care productions. 
School uniform support
Schools across the borough run pre-loved uniform schemes, including swap shops, pre-paid uniform, and uniform banks. We've worked with more than 30 schools to set up schemes, purchase uniform and refresh policies. 
You can find out some of what's on offer here. Please speak directly to your child's school for further support and information. 
Pre-loved sportswear
Preloved sportswear available for free from Cedarwood Trust, including t-shirts, trainers, sports bras, sweatshirts, shorts, tracksuit bottoms.
Free school meals 
All children in Reception, Year 1 or Year 2 are eligible for Universal Infant Free School Meals. Older children can receive free school meals if they meet the eligibility criteria.
Applications can be taken over the telephone by calling (0191) 643 2288 (You will require your National Insurance Number) or by completing an online form or print and submit a paper application form.
More information about free school meals can be found on this webpage: Free school meals.
Childcare
Families, parents, and carers may be entitled to free or reduced cost childcare. There are several offers and entitlements available in North Tyneside to support residents with childcare.
Further details of available childcare and information about help with childcare costs can be found on this webpage: Childcare.
Holiday activity fund
Eligible children in North Tyneside are invited to take part in free programmes of activities intended to help them stay healthy and active during school holidays. The programme, 'ease INTO' supports families during school breaks by providing children with the opportunity to try new activities and supplying them with a free meal.
More information about ease INTO can be found on this webpage: What is the ease INTO programme? 
As part of the Household Support fund, we have been awarded £3,219,996 to help our most financially vulnerable households in the borough over the coming year.
How the Household Support Fund grant will be used to support vulnerable households throughout 2023/24:
Those entitled to income related Free School Meals will receive £15 supermarket vouchers for each week of the school holidays per child.
Increase support though Crisis Support for those who are in a crisis or who need immediate support.
Extension to the Warm Welcomes across the borough. 
Residents, community and voluntary partners who are helping residents, can also apply for support via an online application form. Please see below for more information.
For more information, the criteria and how to apply can be found here.
If you are in crisis and have no food or utilities, please contact our Welfare Team on (0191) 643 2777 and select option 2.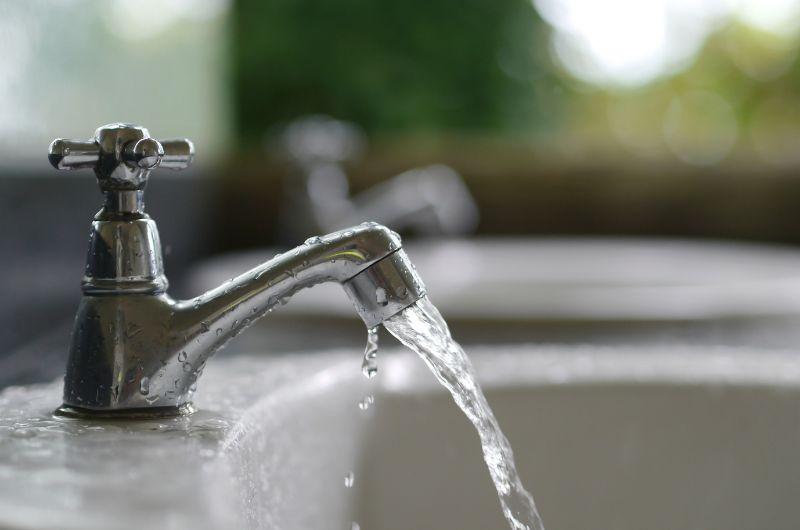 Northumbrian Water has different ways it can help if you're struggling to pay your water bill, from payment plans to low-income discounts, to advice on saving water which can help lower your energy bills too. If you're on a low-income (less than £17,005) or receive pension credits, your bill could be reduced by up to 50 per cent. Find out more: Northumbrian Water financial support. If you are a council tenant and pay your water rates to us, we can apply for you – please call 0345 2000 102.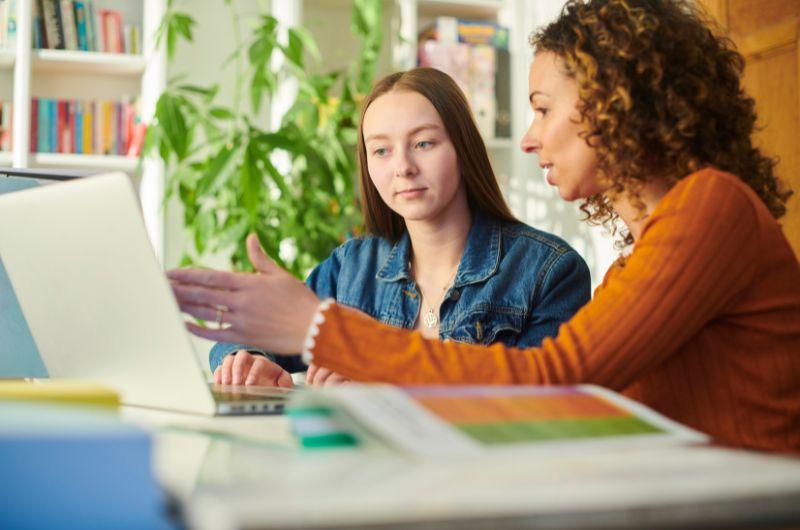 If you are having trouble paying your council tax or rent, you should contact us straight away - it's never too late to get in touch. Please find advice under 'energy advice' below if you're struggling to pay your energy bills.
Unfortunately, we can't provide debt advice on other matters, but North Tyneside Citizens Advice provide free impartial advice, TEL: 0808 278 7822
Cheaper broadband and phone packages
Social tariffs are cheaper broadband and phone packages for people claiming Universal Credit, Pension Credit and some other benefits. Some providers call them 'essential' or 'basic' broadband.
They're delivered in the same way as normal packages, just at a lower price. Amid rising living costs, Ofcom is encouraging companies to offer social tariffs to help customers on low incomes.
Find out more on Ofcom's website.
Maximising income through skills, jobs and careers
You can find a range of support and advice on our skills, jobs and careers page.
Multiply courses 
Our free Multiply courses are designed to help people through the cost of living crisis and beyond. Through workshops and one to one support, you can learn new skills including how to navigate rising costs, create effective household budgets for meal planning, cooking and savings and loans. There's courses on understanding payslips and bills, boosting your income and affordable DIY maintenance for our housing tenants. Access the full range of courses on the Employment and Skills website.
Working Well North Tyneside 
Our Working Well hubs offer confidential, one-to-one support to anyone struggling with the cost of living. You can talk to a wide variety of partners who offer support to address barriers to employment such as Citizen's Advice, North Tyneside Carers, the National Careers Service and many more. The team can help with increasing your income based on your interests, accessing training and job opportunities, access digital support, learn budgeting skills and support with general wellbeing and social inclusion activities. 
Working Well hubs are located in The Beacon Shopping Centre, North Shields and on the second floor of Wallsend Customer First Centre, Wallsend Forum. If you can't get to one of these venues, drop us an email at employability.skills@northtyneside.gov.uk or call 0191 643 2288 and we'll make an appointment with you close to where you live.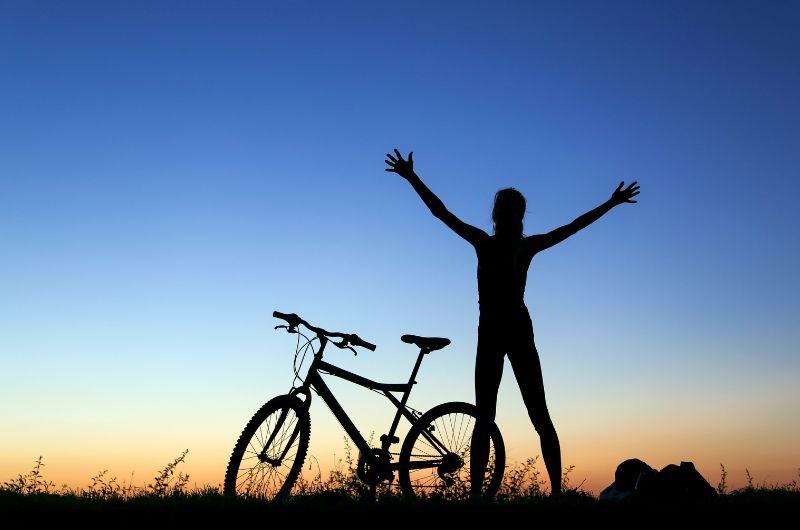 Staying healthy through winter
Cold weather can make some health problems worse and even lead to serious complications, especially if you are 65 or older, or if you have a long-term health condition. The NHS website offers advice about staying healthy during winter, including vaccinations and those at risk.
Help with NHS costs
Although most NHS treatment is free, there are charges for certain services. The NHS website has information on how you could be entitled to help with these costs depending on your circumstances.
 
You could also get help with travel costs if you're referred to hospital, depending on your circumstances. For more information, visit the NHS Healthcare Travel Costs website.
Report concerns about a child
If you are concerned about a child, report concerns on our webpage: worried about a child. If you think a child is in immediate danger, call 999.
Report concerns about an adult
If you are concerned about an adult, report concerns on our webpage: worried about an adult. If you think someone is in immediate danger, call 999.
Mental health and wellbeing
Cost of living pressures can affect our mental health and wellbeing, making us feel stressed, anxious, or low. We have advice and support on another part of our website: mental health and wellbeing. 
Exercise
Regular physical activity is essential for good health as it delivers positive physical and mental health benefits. Find out more about keeping active in North Tyneside, including reduced cost or free activities: physical health and wellbeing.
Preloved sportswear available for free from Cedarwood Trust, including t-shirts, trainers, sports bras, sweatshirts, shorts, tracksuit bottoms
Advice on stopping or reducing smoking, alcohol, and gambling
For information about cutting down or stopping smoking or drinking alcohol, see our public health and wellbeing pages.
People can self-refer themselves to the NHS Northern Gambling Service by emailing referral.ngs@nhs.net or calling 0300 3001490.
Food North Tyneside is a monthly newsletter that aims to help you eat better for less by sending information about all things food.  
Every edition includes a spotlight on an organisation in North Tyneside that helps people with food, a recipe of the month, supermarket deals and some top food tips.
To sign up, just email food@northtyneside.gov.uk with your name. If you're signing up as a professional, let us know the area you work in.
Related documents